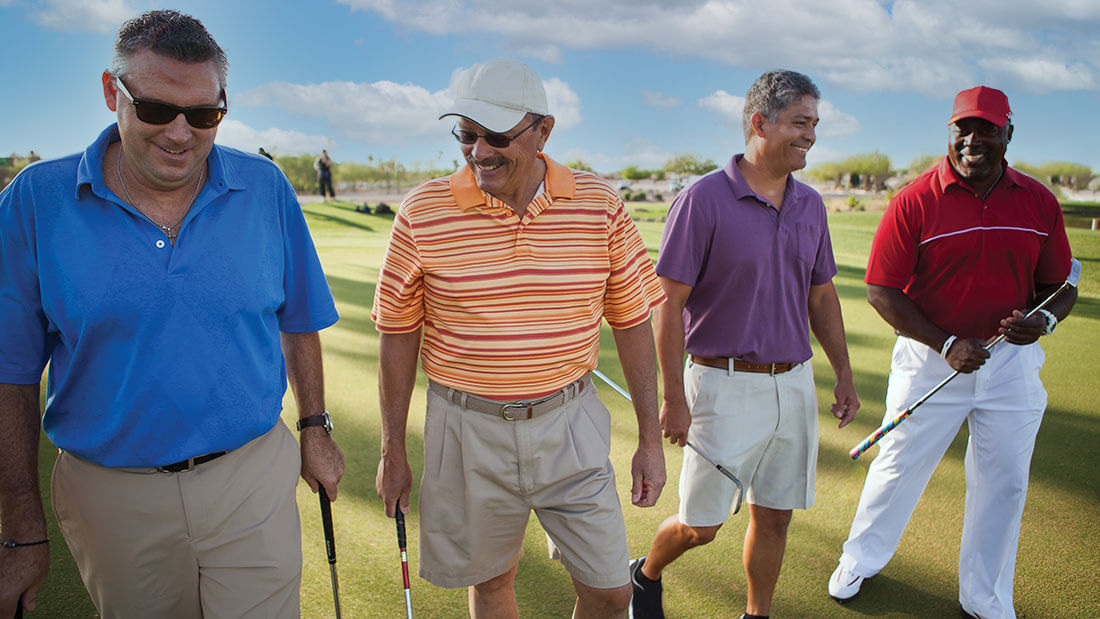 Active Living at Quail Creek
November 23, 2020
The active lifestyle at Quail Creek provides countless opportunities to truly enjoy retirement living. Whether discovering a new interest or sharing your existing interests with neighbors, the clubs, class and activities at Quail Creek are a great way to come together as a community, socialize and thrive.
With more than 100 clubs, classes and activities available, it's no wonder that active adults Live Life Inspired at Quail Creek.
Social Activities
When it comes to social activities, Quail Creek offers a variety of ways for retirees to connect and share new experiences. Community clubs and activity groups are available for every interest, passion and hobby. You can choose to stick with something familiar or join something you've never tried before. Many of the social organizations can request to host their gatherings in the community meeting spaces and venues at the Madera Clubhouse, Anza Athletic Club, Kino Conference Center and The Grill at Quail Creek. Get an idea of the clubs that are available below:
Creative Arts – Express your creative and imaginative side in the Art Glass, Ceramic, Gourd Art, Lapidary/Jewelry or the Woodcarvers Club. In addition to these, there are many more creative arts clubs available.   Creative arts clubs and classes are hosted in the well-equipped Creative Arts and Technology Center.  Take a tour of the Creative Arts Center here.
Giving Back – Giving back and volunteering is a popular hobby for 55+ active adults and provides an opportunity to serve and connect with the community. Be part of something more and get involved in the Adopt-A-Highway, Blanket Brigade, Critters Club, Sunshine Club or the Women of Quail Creek club.
Golf – With 27 holes of Championship Golf at this retirement community, there is no wonder that homeowners have formed a variety of clubs for fun, friendly and competitive play. Become a member of the Men's Golf Association, Lady Putters, Couples' Golf Association or one of the many additional golf clubs.
Learning – Whether you are interested in learning new technology in the Computer Club or the latest science trends in the Science Club, there are many clubs available to help you expand your knowledge.
Social – Homeowners at Quail Creek are unique and come from many different backgrounds with varying interests and hobbies. As such, many clubs are available to share these unique backgrounds while enjoying the company of friendly neighbors. Here are just a few of the social clubs:
– Book Club
– Bridge Club
– Cigars & Scotch
– Cool Car Club
– Cribbage
– Desert Coasties
– Dining Club
– Mah Jongg
– Minnesota Club
– Navy Veterans Club
– People Without Partners
– Photography Club
– Poker
– RV Club
– Semper Fi Club
– Singles Club
– Washington Club
Fitness – Join in on the popularity of Pickleball with the Pickleball Club, take a spin with the Cyclists of Quail Creek, climb new heights with the Desert Trekkers hiking club or discover one of the many other fitness clubs that suits your fitness level.

Performing Arts – Homeowners at Quail Creek are full of creativity and entertainment! Whether you like to sing, dance, act, direct, play a musical instrument or are a fan of those who do, then the performing arts clubs are for you. New members are always welcome to join the Ukulele Club and make music together. Break out your dancing shoes and join a variety of dance clubs that include dance styles such as line dancing, casual dancing, traditional and ballroom. Fans of live theater will love the Performing Arts Guild, which presents a variety of musical, drama and comedic productions for residents and guests throughout the year in the luxurious Madera Clubhouse.
Enriched Fitness & Wellness
The fitness and wellness opportunities at Quail Creek promote social togetherness and encourage homeowners to live an active lifestyle. The Anza Athletic Club is the hub for physical activity and provides a multitude of choices including tennis, bocce, aquatics, a well-equipped fitness center as well as fitness rooms that accommodate a variety of classes such as dance, yoga and aerobics. Take a look at the Anza Athletic Club with our 3d Virtual Tour.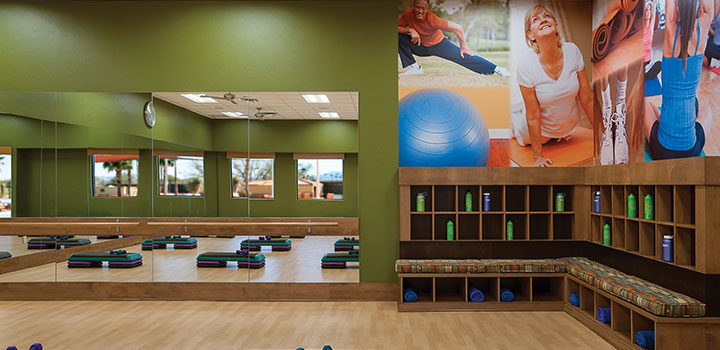 Community Events
Active adults at Quail Creek know how to have fun! Homeowners not only enjoy the planned monthly activities but also a variety of annual events including walk/run fundraisers, chili cook-off, car show, arts and crafts fair, concerts and more. Participate in the variety of community events at Quail Creek and join in on the excitement.
At Quail Creek, homeowners engage in a variety of activities that encourage active living and provide many opportunities to make friends with other retirees. Here, you are able to enjoy every aspect of 55+ active adult living from stunning new homes and luxury amenities to clubs, classes, activities and much more.
Request a FREE 24-Page Brochure and Video today to learn more about Quail Creek.
*Annual events subject to change without notice. All clubs, classes and organizations are formed and operated by the individual homeowners and are not endorsed or sponsored by the developer or the Homeowners Association. Information subject to change.