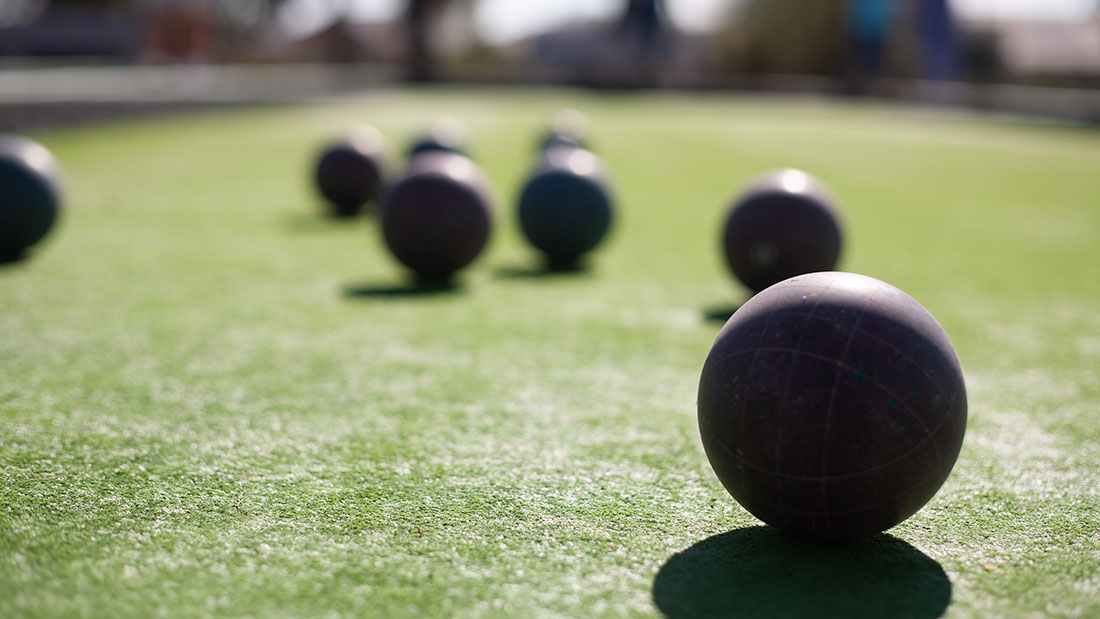 Bocce Ball at PebbleCreek
July 11, 2022
Bocce Ball at PebbleCreek includes over 50 teams that play two days and two nights, in fall, winter, and spring leagues as part of the PebbleCreek Bocce Association. The residents who make up these teams come from all walks of life and many different parts of the U.S., and even from around the world. The one thing they have in common is they want to have fun.
Meet One of the Bocce Teams
Thursday nights have a team called "Boccelisms." Everyone wants to catch Boccelisms because they are a team to beat! They are great players and full of enthusiasm. They enjoy playing for the camaraderie of meeting new people and say bocce ball is a less stressful form of exercise. Win or lose, they still have fun!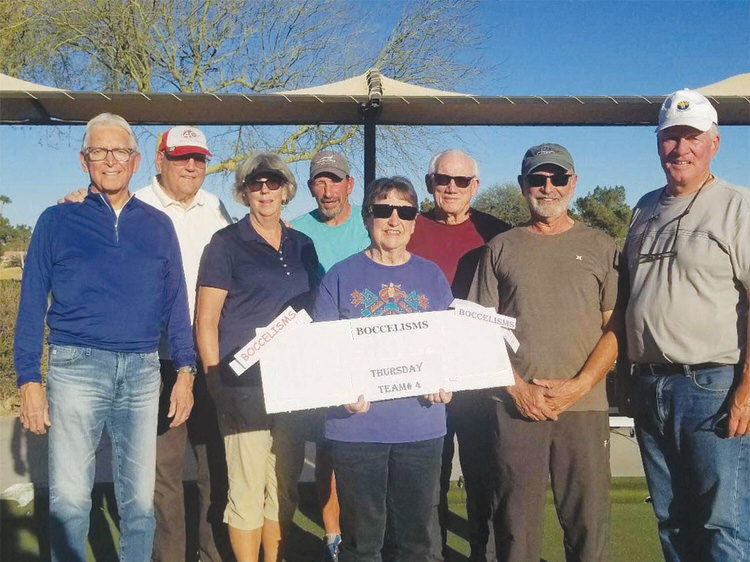 Bocce Ball at PebbleCreek Fall Registration
Even though the heat is upon us, it is time to think about playing Bocce in the upcoming fall season. Fall registration opens July 15 through Aug. 15, for fall season play starting Sept. 20 through Nov. 11. Registration fees are per player and good for the entire three seasons! The Bocce Board asks that all captains collect the registration fees from their players and submit one team registration form.
For all new players, the PebbleCreek Bocce Association highly encourages you to sign up for the fall season. So grab your neighbors and gather at least six (preferably 8-10) people, come up with a killer team name, and start playing. If you don't have a team, register anyway, as we will fit players into existing teams and/or create new teams. You can choose from several days of league play: Tuesday or Thursday nights, or Wednesday and Friday mornings. Play in one league or all of them for the same registration fee.
This year we are offering Bocce Friday Nights Training and Social, starting on Sept. 24. We plan on setting up several courts with different bocce skill drills, followed by open play bocce. Note that this training and social event is open to all PebbleCreek residents, not just Bocce Club members.
Please visit www.quickscores.com/pebblecreekbocce.com for more in-depth information on the rules, teams, and standings for Bocce Ball at PebbleCreek.
Written by: Caela Casarino, Bocce Publicity Director
About PebbleCreek
Active adult living at PebbleCreek includes an abundance of social clubs and activities. Explore your favorite interests or discover something new. Learn more about the fun activities and clubs at PebbleCreek here.