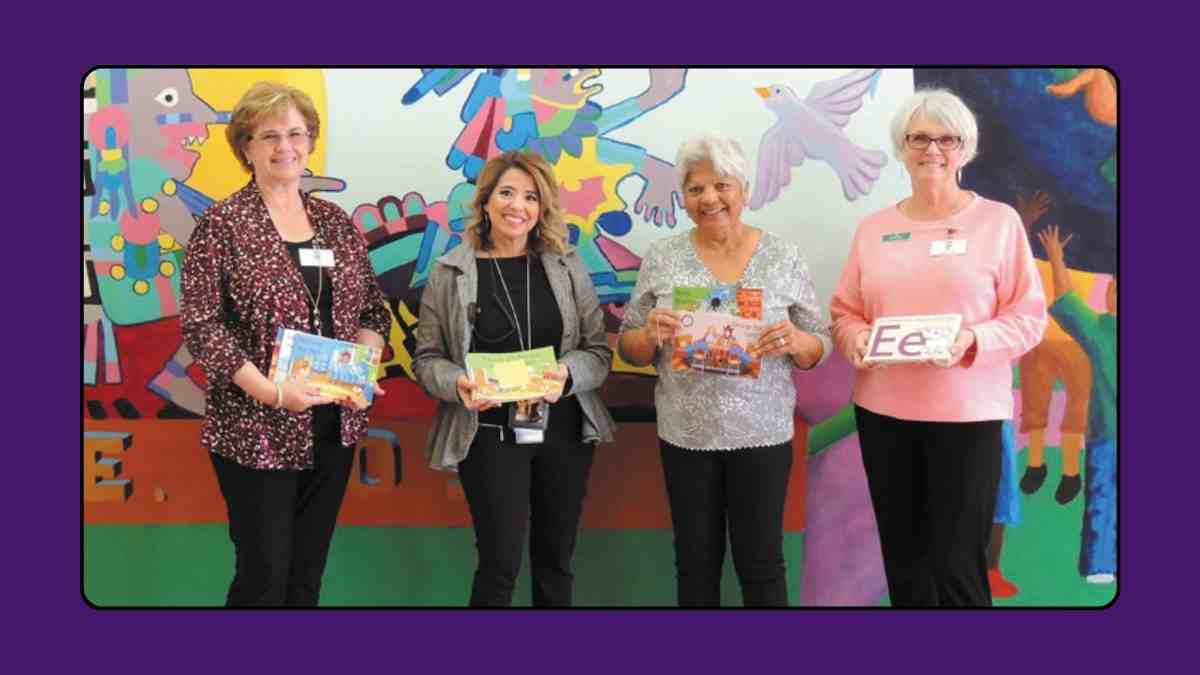 Caring Hearts & Hands Quail Creek Donates Books
June 20, 2023
Recently, a compassionate Quail Creek community organization, Caring Hearts & Hands Quail Creek (CHHQC), donated books to local schools. They recognize that reading is a vital skill that unlocks doors to knowledge, imagination, and personal growth. Many of us fondly remember our initial encounters with reading through beloved stories like "See Spot Run" or "Jack and Jill." However, individuals with dyslexia face unique challenges that affect their reading, spelling, and writing abilities. Furthermore, it is important to note that over 300 million children and adults are diagnosed with dyslexia each year. By intervening early, we can empower and support these individuals on their journey toward improved reading skills.
The "Reading Is Fun!" Book Series
Earlier this year, Yasmin John-Thorpe, an accomplished children's book author and CHHQC member, teamed up with Cheryl Anthony, a dyslexia specialist from Green Valley. Together, they developed a series of simple books called "Reading Is Fun!" These books, available online at www.rifbooks.com, are specifically designed with a decoding system for dyslexic readers. They serve as valuable resources for teachers, tutors, and parents seeking support for struggling young readers.
Yasmin and Cheryl presented the reading program to CHHQC earlier this year, explaining the need for these books in our local schools. The books encourage children to sound out words using decoding strategies, rather than guessing from pictures or predicting from other cues. CHHQC agreed to purchase and gift one set of 11 decodable books to a deserving school in the area.
The First Donation
Caring Hearts & Hands Quail Creek donated the first set of "Reading Is Fun!" books to second-grade teacher Becky Hill at Anza Trail-Sahuarita, who is dyslexic herself. The generous donation quickly spread across grade schools in Sahuarita and Tucson, offering hope and resources to struggling dyslexic students.
Expanding the Impact
CHHQC has expanded their original mission by generously donating an additional five sets of "Reading Is Fun!" books. Furthermore, one set was gifted to Copper View Elementary School-Sahuarita, and three sets were donated to C.E. Rose Elementary, Southern Tucson. Additionally, one lucky teacher is still awaiting the gift of the remaining set. In addition to these donations, CHHQC remains dedicated to making reading accessible and enjoyable for dyslexic students.
Thanks to the efforts and commitment of CHHQC, dyslexic readers in Pima County now have access to valuable decodable books that boost their reading skills. CHHQC members' generosity has positively impacted numerous young readers facing dyslexia challenges, making a real difference in their lives. By fostering a love for reading and offering tailored resources, Caring Hearts & Hands Quail Creek sets an inspiring example of community empowerment and support.
Contributions by Connie Jean Vaughan
About Quail Creek
Quail Creek is a 55+ community in the southern Arizona town of Green Valley, offering an ideal setting for an active adult lifestyle. With more than 100 clubs, classes, and organizations such as Caring Hearts & Hands Quail Creek, available at Quail Creek, there is something for everyone.  Contact us today to learn more about this exceptional retirement community.