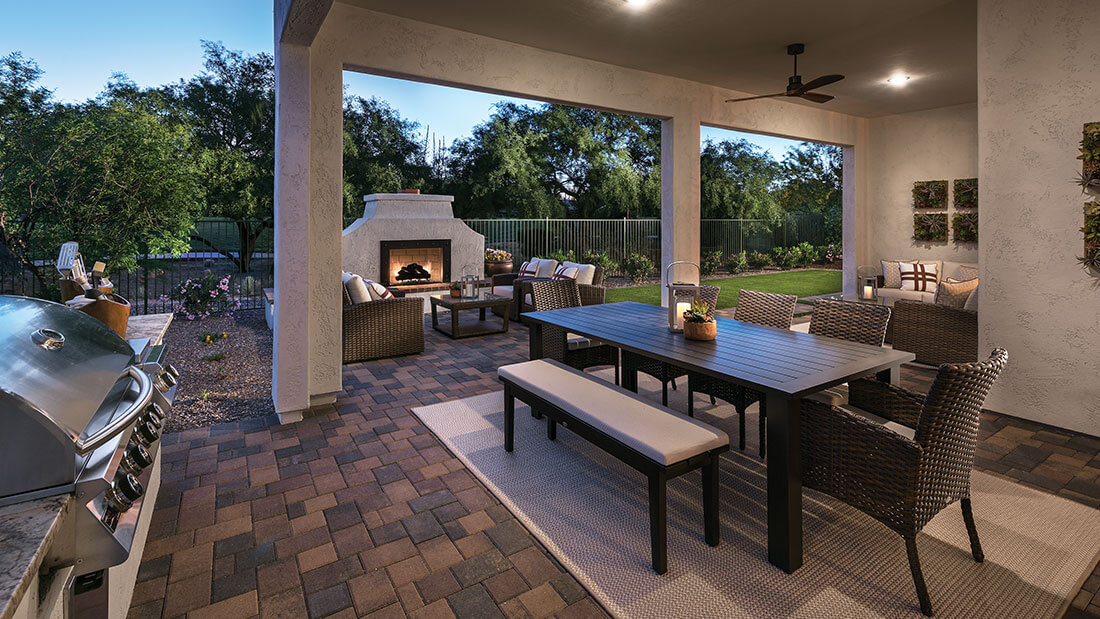 Design Options to Make Your New Home Unique
December 18, 2020
Discover how you can retire in the home of your dreams at a Robson Resort Community with an abundance of design options to make your new home unique. Each home plan at a Robson Resort Community includes luxury features, the highest attention to detail and quality construction, plus a variety of options to make your dream home a reality. Learn more about what design options are available for home plans at a Robson Resort Community.
Luxury Interior Features
One of the best aspects of a new construction home is the option to personalize it with features such as flooring, lighting, countertops and the cabinets of your choice. From fixtures to finish options, you can select from hundreds of different colors, styles and brands at the Design Center and make your new home your dream home.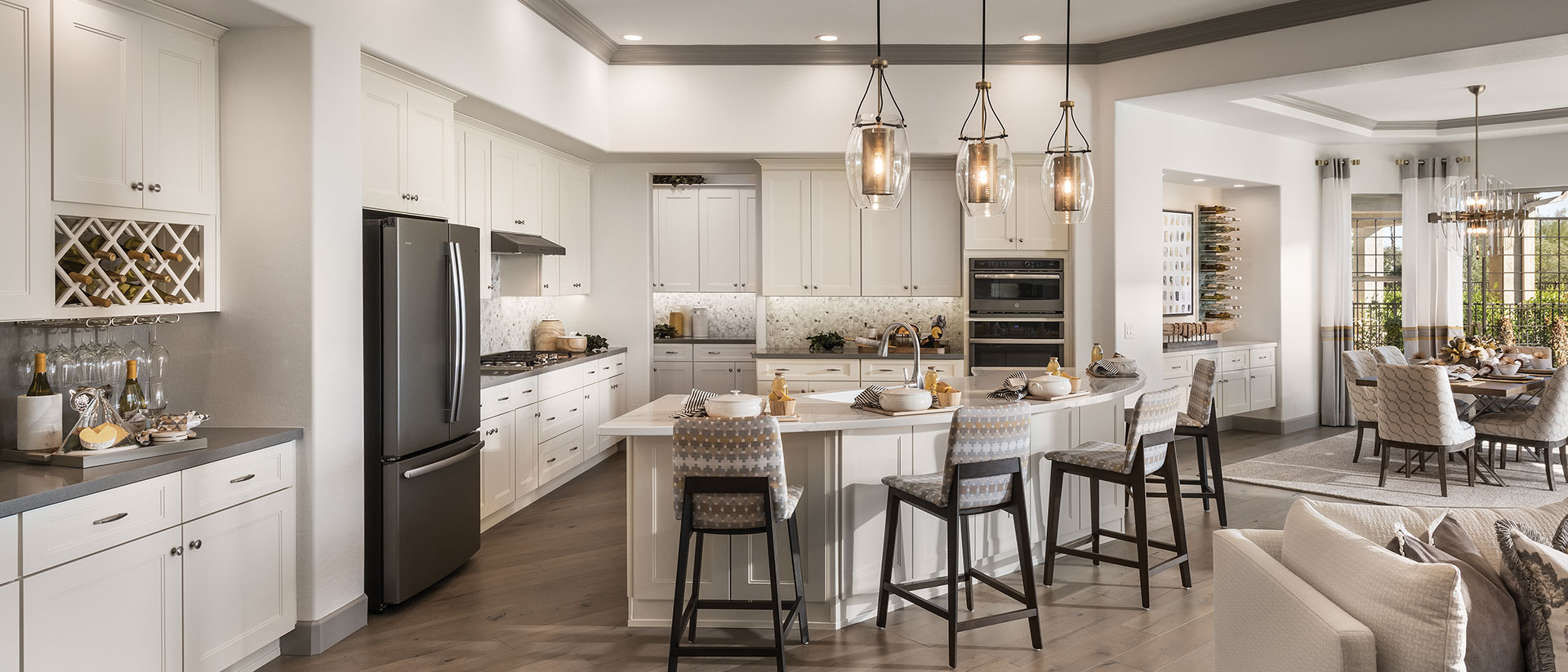 Your Dream Space
Whether you are retired or approaching retirement, you may be looking forward to additional time to spend on arts and crafts, cooking or entertaining and would like to create your dream space to accomplish this. Imagine pursuing your arts and crafts projects in your spacious den or tinkering at your garage workbench. If cooking is your passion, many appliance packages are available to choose from along with an option to add a beverage center. When it comes to hosting and entertaining friends and family, you and your guests will enjoy the convenience of an optional attached or detached guest suite, depending on the home plan.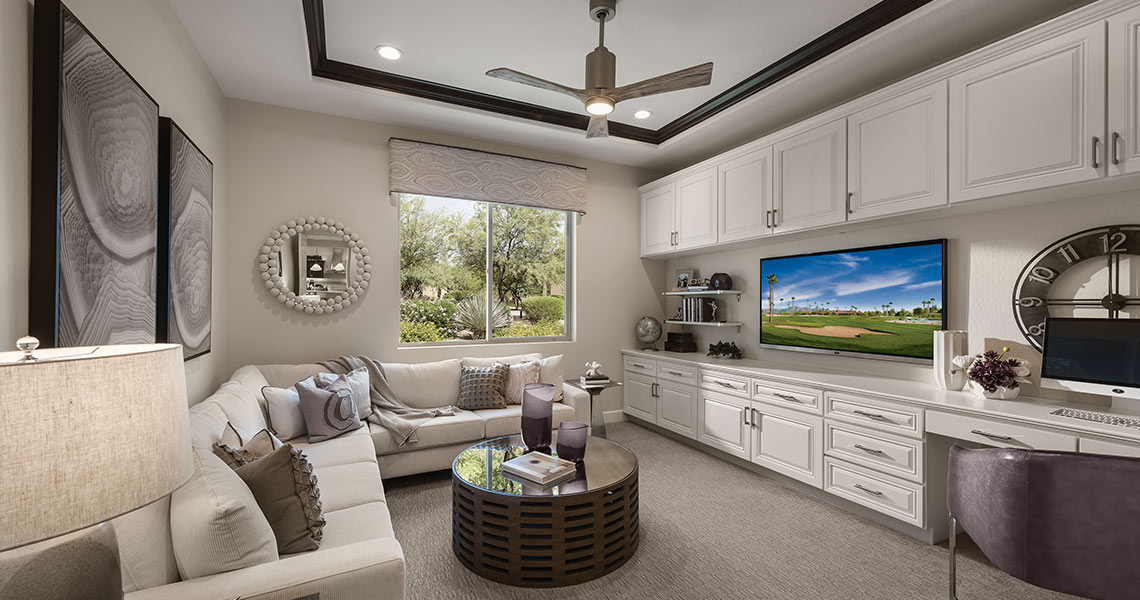 Outdoor Living
One of the many reasons that active adults choose a Robson Resort Community is because of the incredible community locations in Arizona and Texas. The beautiful weather in Arizona and Texas provides an ideal climate year-round to enjoy the outdoors. If you have dreamt of retirement living that includes spending time in the openness of your own backyard, then look no further than the options available for outdoor living at a Robson Resort Community. Whether you prefer a patio with pavers, an extended patio, or a moving glass wall system that allows free flow from your great room to the outdoors, there are many options available to create your outdoor retreat.
Additional Living Space
Many new homes offer the option for structural changes in the form of an extension or adding a room for additional living space. Imagine the possibilities with an additional bedroom suite or an extension to your den.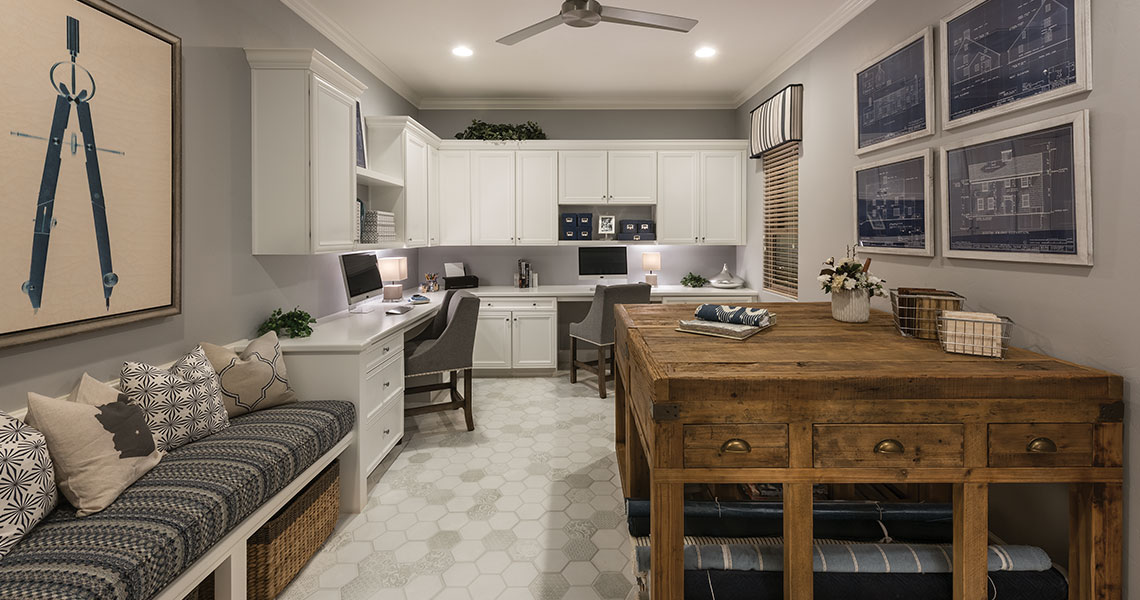 Exterior Design Options
Design options are also available to make the exterior of your home unique. Add to your home's curb appeal with a decorative painted glass entry door, an upgraded garage door with windows and hardware or add pavers to the walkway and driveway for a truly distinctive look.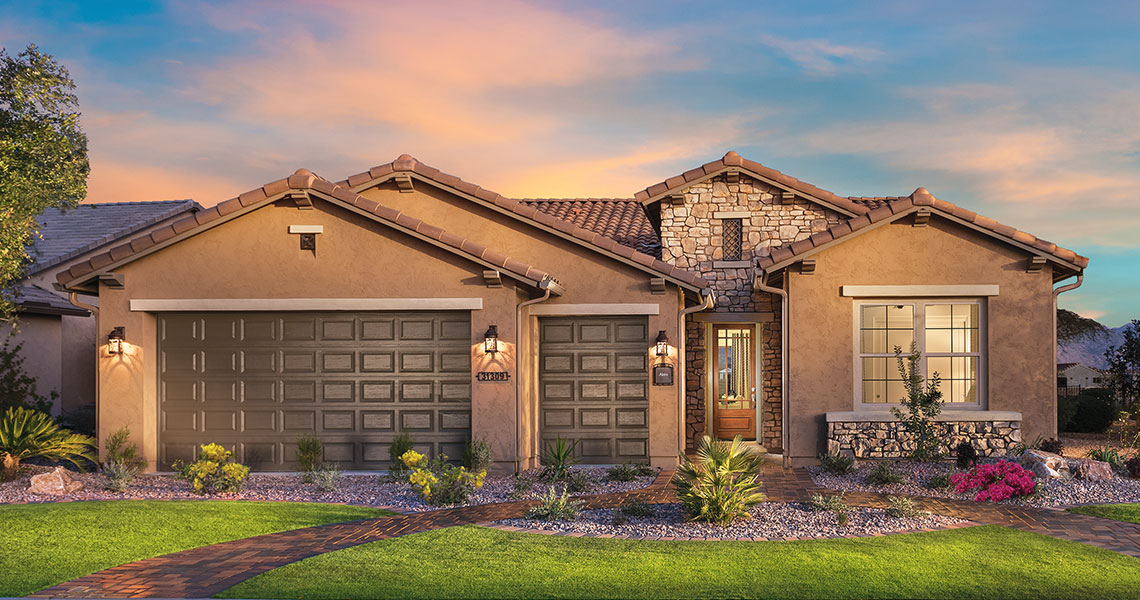 Storage
Retiring in an active adult community does not necessarily mean downsizing; in fact, it often means you are upsizing. Many home plans offer additional storage space to accommodate your storage needs. Imagine the convenience of having a butler's pantry or additional storage with options such as adding full cabinets in your laundry room or extending your garage.
If you are eager to start making memories at a Robson Resort Community, a Move-In Ready Designer Home includes many popular upgrades and features without the wait of build time for a new construction home.
Start your new home search here and contact us for more information. Call 800.732.9949 or visit https://www.robson.com/contact/ today!
Due to the variety of options allowing you to personalize your home, there may be some options, which cannot be combined due to structural limitations. Additional options and room extensions that increase the livable and non-livable, under roof plan square footage may require home buyer(s) to select the optional fire sprinklers as mandated by the municipality. Please see your New Home Consultant for further details and refer to the specific floorplan details for included and optional features of each home plan.