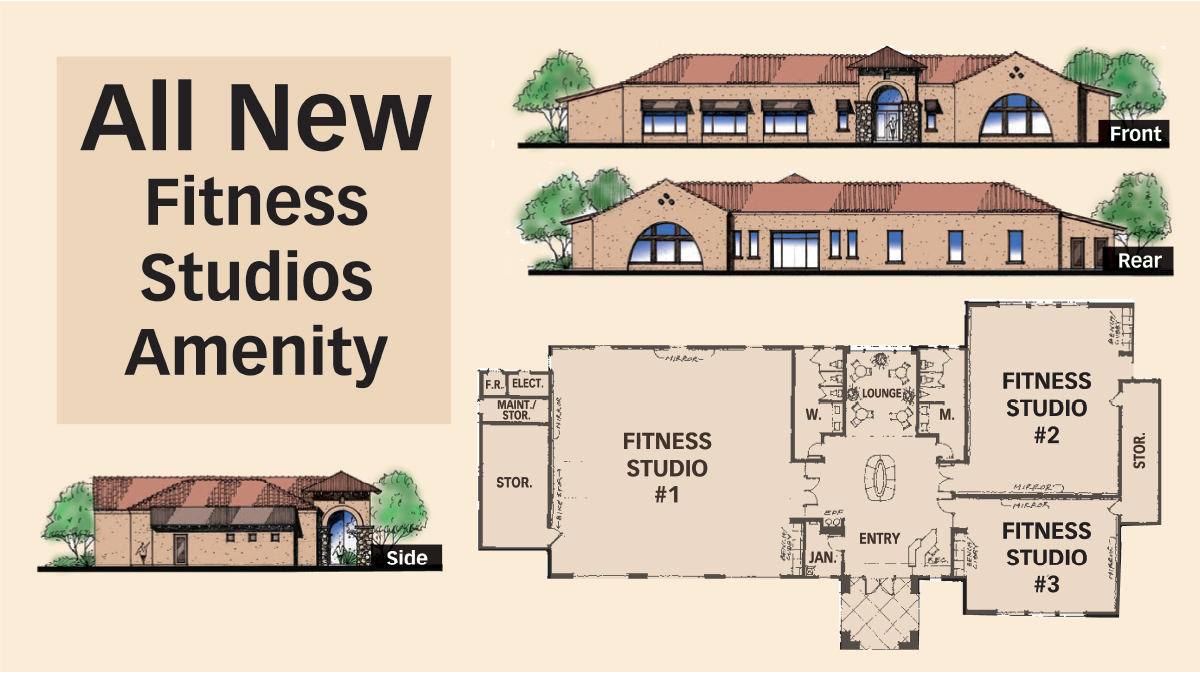 Fitness and Sport Clubs Expansion at Robson Ranch Arizona
June 20, 2023
Plans for a fitness and sport clubs expansion are underway at Robson Ranch Arizona, a luxury 55+ active adult community in Eloy, Arizona. The proposed concept plan is designed to enhance the current state-of-the-art fitness facilities and add a new fitness studio amenity.
All New Fitness Studios Amenity
Upon completion, the expansion will add three new fitness studios located across from the softball field. These studios will showcase a variety of classes, including aerobics, yoga, Pilates, low-impact exercises, and spin. The fitness studios will also feature a grand entry, women's and men's locker rooms, and a joint lounge area.
The new fitness studios will be equipped with state-of-the-art equipment and will offer a range of classes to cater to different fitness levels and preferences. Whether you're a beginner or an experienced fitness enthusiast, there will be something for everyone.
Additional Fitness Room and Cardio Equipment
In addition to the new fitness studios, the expansion will add more cardio equipment to the facility. This will ensure that members have access to a wide range of equipment to meet their fitness goals. The expansion will also include an additional fitness room for weight equipment along with TRX (suspension training) and stretching.
Proposed Concept Plan
It's important to note that the proposed concept plan is subject to change at any time and without notice. No warranties are given or implied as to when or if any portion of such improvements shown on this Proposed Concept Plan will be built.
Conclusion
The fitness and sport clubs expansion at Robson Ranch Arizona promises to be an exciting development for fitness enthusiasts. With the addition of new fitness studios and equipment, residents will have access to a wider range of fitness options. Whether you're looking to improve your cardiovascular health, build strength, or simply enjoy a low-impact workout, the new fitness studios will cater to your needs. Keep an eye out for updates on this exciting development and get ready to take your fitness journey to the next level.
Ready to learn more about Robson Ranch Arizona?
Contact us today for more information world-class amenities available at Robson Ranch Arizona.
Call us at 800-770-7044
Chat with our team
Request more information
Schedule a Preferred Guest Stay