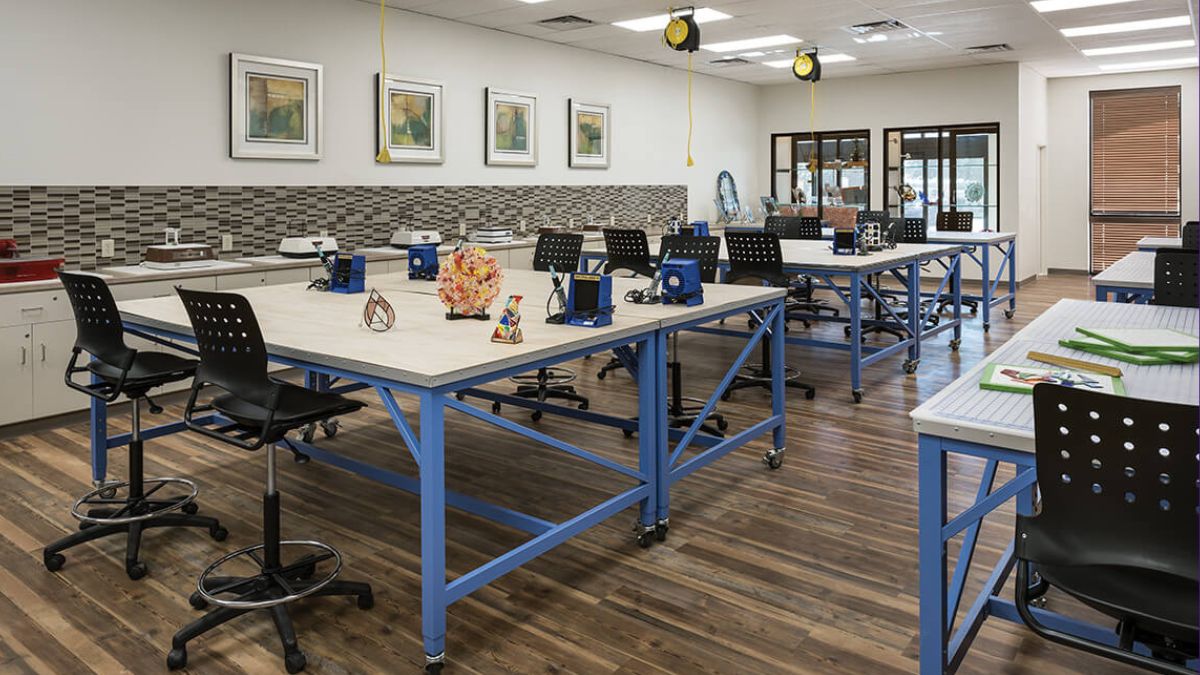 Fused Glass Club of Robson Ranch Arizona Profile: Nancy Fisher
February 10, 2023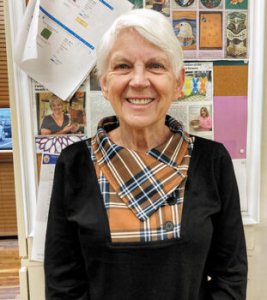 Please meet Nancy Fisher, the Fused Glass Club of Robson Ranch Arizona member of the month! Nancy joined the club in 2019 and was instantly hooked. Shortly thereafter, she purchased a large glass kiln and converted her garage to a wood and glass studio. In the few years since Nancy has started her glass journey, she has continued to take specialty classes to further her knowledge and grow as an artist.
Where it All Began
Before Nancy and her husband moved to the Eloy Robson community in June 2019, her journey began on a small 3-acre ranch in Southern California where she was friends with horses, sheep, goats, chickens, ducks, and a donkey. There was also a goose involved, but they were not friends. Fast forward to a few years later, in college, when Nancy started to flex her inner artist after taking a college course in art. Nancy was challenged to think outside the box and she crafted a Black mermaid—afro and all! Hey, it was the '70s! Although she thought was pretty innovative, Nancy received a less than passing grade, and promptly was told that she did not have a future in the art world.
Life After Retirement
So, after college, she instead made the logical choice and went to law school. Nancy practiced law for 30 years. After she retired in 2014, Nancy took up woodturning and was president of the local woodturning club for three years. However, she wanted to do something a little more creative. That is when she joined a group of custom Artistic Doll artists in the Sacramento area. After her dolls won first, second, and third place at the California State Fair several years in a row, they asked if she would judge the Artistic Doll category at the state fair, which she continues to do to this day!
Nancy's Contribution
Nancy has been instrumental in helping the Fused Glass Club of Robson Ranch Arizona improve and is always available to help and support our club members. Our club's phenomenal growth has been due in large part to her assistance and interest in furthering the club's goals. We are pleased to announce that Nancy was recently elected to serve on the club's board of directors.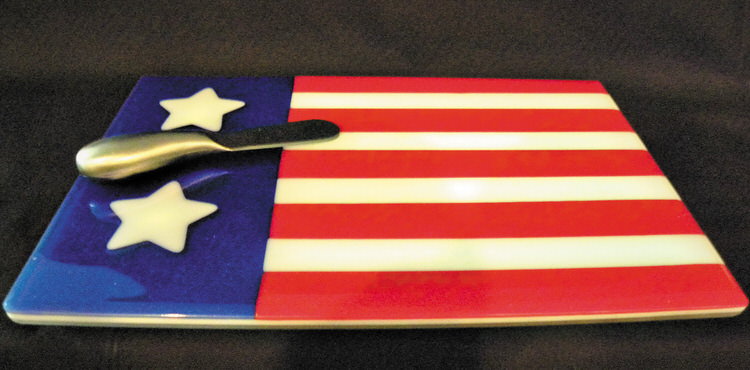 About The Creative Arts Center at Robson Ranch Arizona
The Creative Arts Center at Robson Ranch Arizona  is full of creativity and fun for its active adult residents! The center features a woodcarving studio, sewing & crafts room, quilting studio, ceramics, stained glass, and painting. The resident art gallery presents the many talents of Robson Ranch Arizona homeowners and their wide variety of interests. Contact us today to learn more about this 55+ retirement community in the Greater Phoenix area.