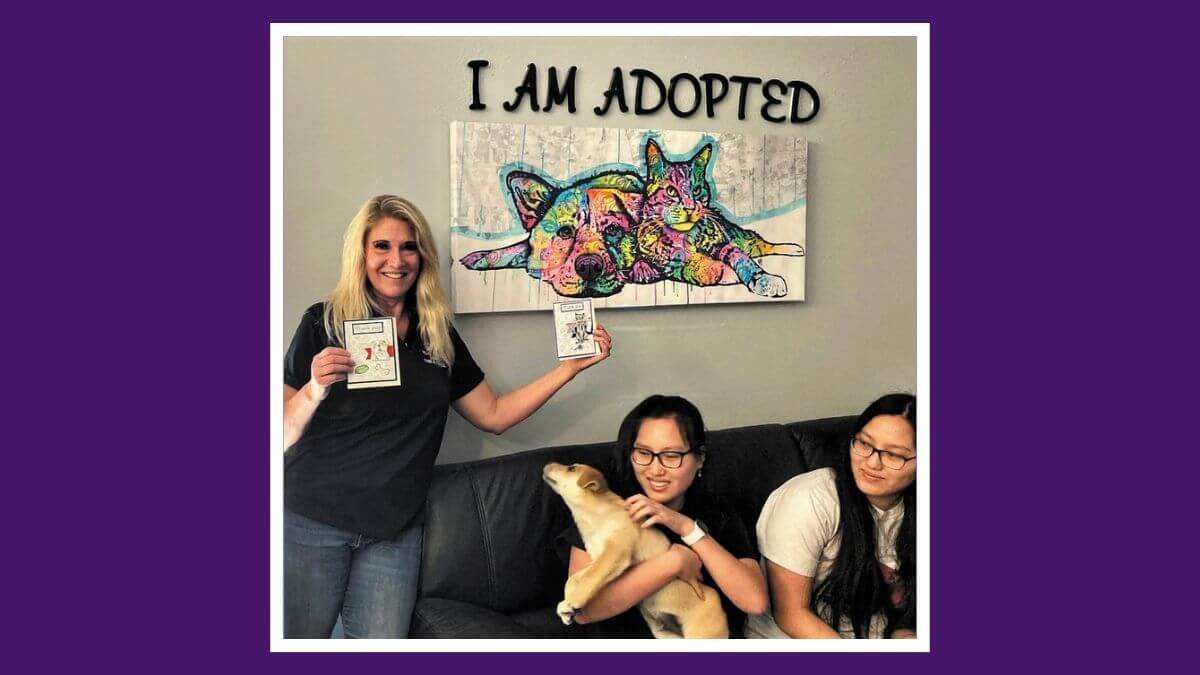 Handmade Cards from Robson Ranch Warm Hearts at Pinal County Animal Care and Control
June 20, 2023
In a digital, fast-paced world, the Robson Ranch Paper Crafting Club rekindles heartfelt sincerity through their handmade cards. With their creativity and love for animals, they make a difference in the community. Their recent project involved crafting handmade cards to express gratitude to adopters, donors, and supporters of the Pinal County Animal Care and Control shelter. Furthermore, these handmade card gestures bring immeasurable joy to both humans and their furry companions.
A Creative Journey with Purpose
The Robson Ranch Paper Crafting Club is a gathering place for individuals who find solace and joy in the art of crafting. With a desire to make a positive impact, the club organizes regular card-making classes, Members can explore their artistic talents while contributing to various charitable causes. The latest endeavor focused on creating cards for the animal shelter. This initiative sparked enthusiasm and a deep sense of purpose among the club members.
Heartfelt Appreciation
Led by passionate member Jaine Toth, the club set out to design and handcraft a collection of 73 cards for Pinal County Animal Care and Control. Each card was carefully adorned with endearing images of cats, dogs, or both. The front of every card simply read, "Thank You." Even so, some carried heartfelt messages inside, expressing gratitude to adopters for providing these precious creatures with their forever homes.
The Ripple Effect of Kindness
The bag of cards presented pleasantly surprised the animal shelter receptionist. Overwhelmed and joyful, she eagerly distributed the tokens of appreciation. It thrilled her to discover they also could be given to donors and supporter after she initially thought the cards were only for adopters. Now, she would share the genuine gratitude expressed through these cards with all who generously contributed to the shelter's mission.
Welcomed with Open Arms
Shelter director Audra Michael gratefully accepted the bag of cards from Jaine, understanding their immense impact on relationships with adopters and donors. These beautiful creations would be tangible reminders of the shelter's heartfelt appreciation for ongoing support. As a result, the Robson Ranch Paper Crafting Club's initiative showcased the power of unity, proving that shared passions and talents can create a significant community impact.
A Platform for Creativity and Compassion
The card-making project for Pinal County Animal Care and Control is just one of the many ways in which the Robson Ranch Paper Crafting Club contributes to their community. Looking ahead, the club has plans to offer scrapbooking classes, providing another avenue for members to express their artistic talents while continuing to support meaningful causes.
Join the Creative Community
The welcoming Robson Ranch Paper Crafting Club seeks passionate crafters eager to make a positive impact. Meetings take place at the Creative Arts Center on Mondays and Thursdays. This inclusive club fosters a supportive environment, inviting individuals of all skill levels to share their love for creativity.
Above all, handmade cards from Robson Ranch Paper Crafting Club brings joy, gratitude, and community. Their selflessness and creativity touch the hearts of animals and humans alike. They exemplify the power of small acts of kindness, reminding us to spread love and appreciation in our communities.
Contributions by Jaine Toth
About Robson Ranch Arizona
At Robson Ranch Arizona in the Greater Phoenix area, active adult living encompasses a wide range of social opportunities. From creative arts and entertainment to golf and volunteering, residents can engage in various activities. Moreover, this vibrant community provides the ideal setting for 55+ adults to forge new friendships, connect with the community, and indulge in a luxurious lifestyle. Contact us today to learn more about the resort lifestyle at Robson Ranch Arizona.