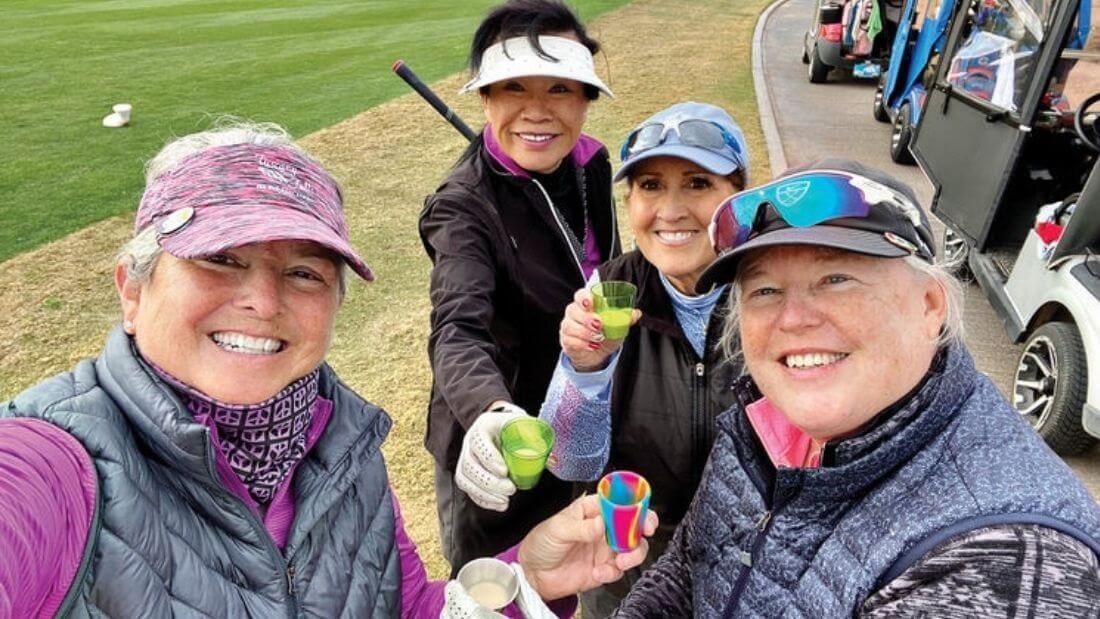 Hole-in-One Celebrations at PebbleCreek
February 10, 2022
With 54 holes, this Arizona golf community for active adults presents many opportunities for an ace! Three residents recently enjoyed hole-in-one celebrations at PebbleCreek.
Sue Abercrombie
During a recent day on the links with the PebbleCreek Ladies Golf Association (PCLGA), Sue Abercrombie scored her second hole-in-one on the Tuscany East golf course. Sue does not recall which club she used on the par 3, 17th hole, but believes it must have been her pitching wedge since the distance was very far. Upon ending her round, Sue met up with special PCLGA golf friends at Toscana's to celebrate.
Suzanne Kanaly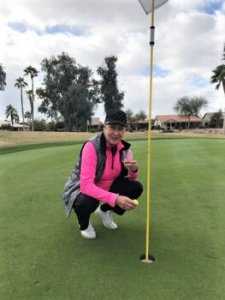 Suzanne recently scored her second hole-in-one on hole number 12 on the Tuscany Falls West golf course. It was a mere 155 yards to the hole, and Suzanne used her 7 wood.
Josh Rabinowitz
Joining his fellow PebbleCreek Senior Softball Association (PCSSA) players Craig Hauger, Al Gragnano, and Fred Schmidt, Josh Rabinowitz, recently scored a hole-in-one! His ace was on the 245-yard par-four seventh hole at Tuscany Falls West. His weapon of choice was his trusty driver. Who knew the members of the Senior Softball Association were also good on the links?
Congratulations to each of these PebbleCreek golfers!
About Golf at PebbleCreek
Retirement living at PebbleCreek includes 54 holes of championship golf. The Eagle's Nest course is fun and features both lake and White Tank Mountain views. Tuscany Falls golf course showcases rolling fairways and the signature hole, number 13, requires golfers to carry over 100 yards over water from the tee box to the greens. Learn more about golf at PebbleCreek here.