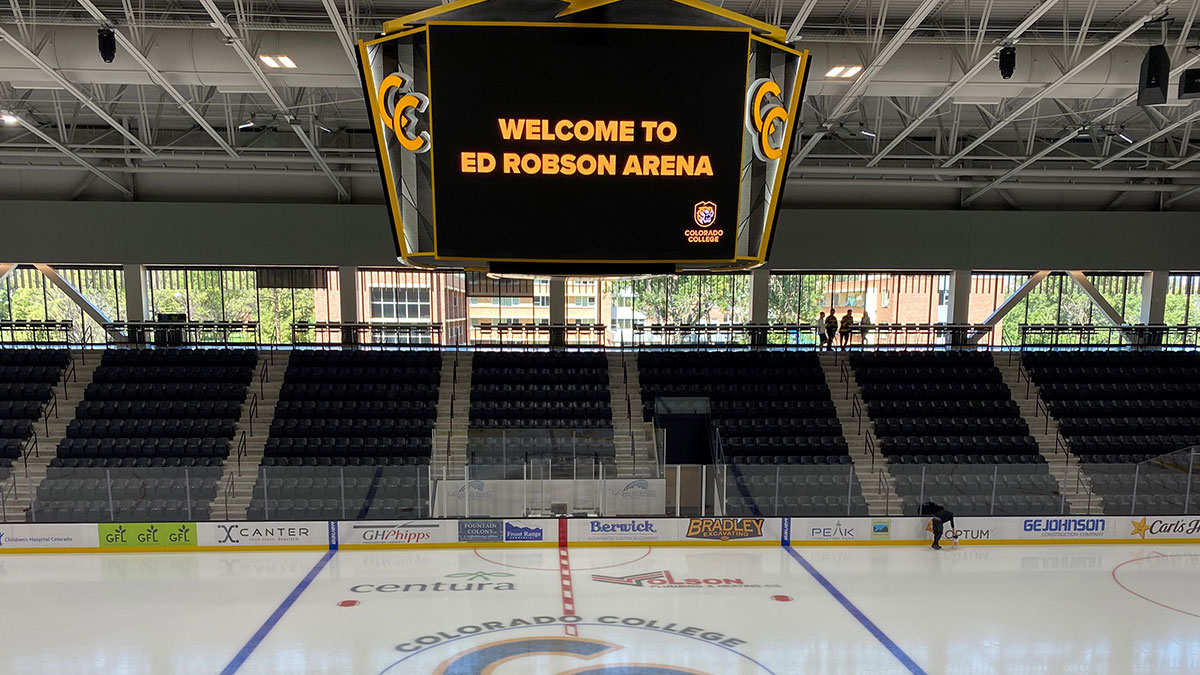 Introducing the Ed Robson Arena at Colorado College
September 30, 2021
After much anticipation, the ice has been unveiled at the Ed Robson Arena at Colorado College in Colorado Springs. Named in his honor, Ed Robson, founder of Robson Communities, Inc., played hockey for the Colorado College Tigers and graduated in 1954 with a Bachelor's degree in Business and Banking.
As a key donor for the new hockey arena, Robson recently attended a ribbon-cutting ceremony and said he was humbled to be at the ceremony as he received a standing ovation. He credited the beginning of his hard-earned success when he received a scholarship from Colorado College. He said he hopes his alma mater has a strong season at the new venue because "winning is important to the fans, students, and city."
Since breaking ground in 2020, students, faculty, staff, alumni as well as local residents have been eager to experience this new state-of-the-art venue. The Ed Robson Arena enables the college hockey team to play games on campus for the first time in its history. Learn more about the Ed Robson Arena here or take a look at the highlights below.
Ed Robson Arena Highlights
Facility features:
–  Approximately 120,000 square feet for competition space, seating, locker and restrooms, concessions, storage, in-house TV production capabilities, and administrative space
–  3,400 permanent seats (350 student seats)
–  LED lighting and premiere sound system
–  A brand new, high-definition, video scoreboard
–  Glass windows throughout the arena with beautiful views of campus and the mountains
Able to host ice and non-ice events
Attached multilevel parking structure
Unique food and beverage cart options
Campus, recreation, club sports, and community programming opportunities
Tiger Store open on event days
Art installation areas in the student entrance and club level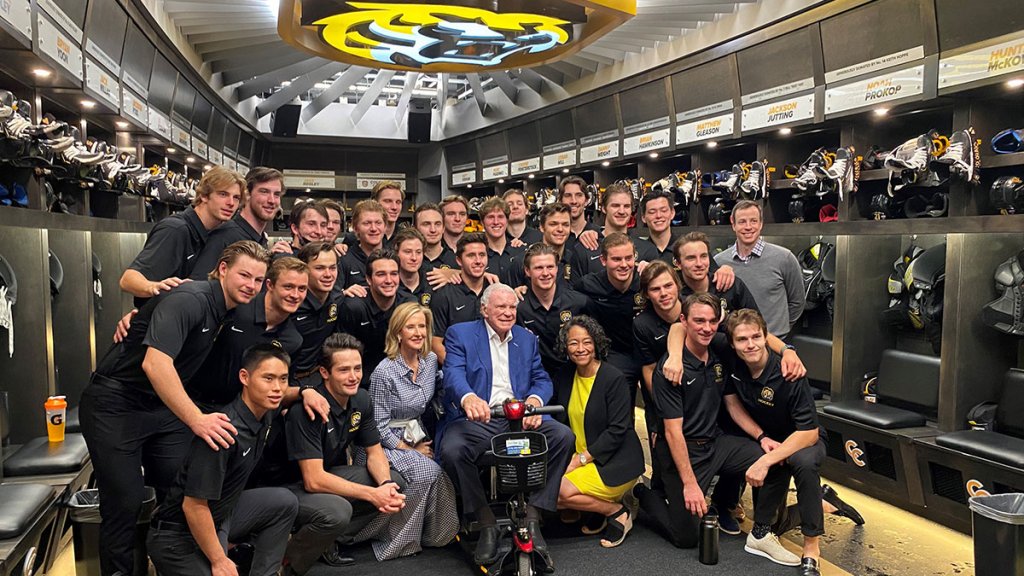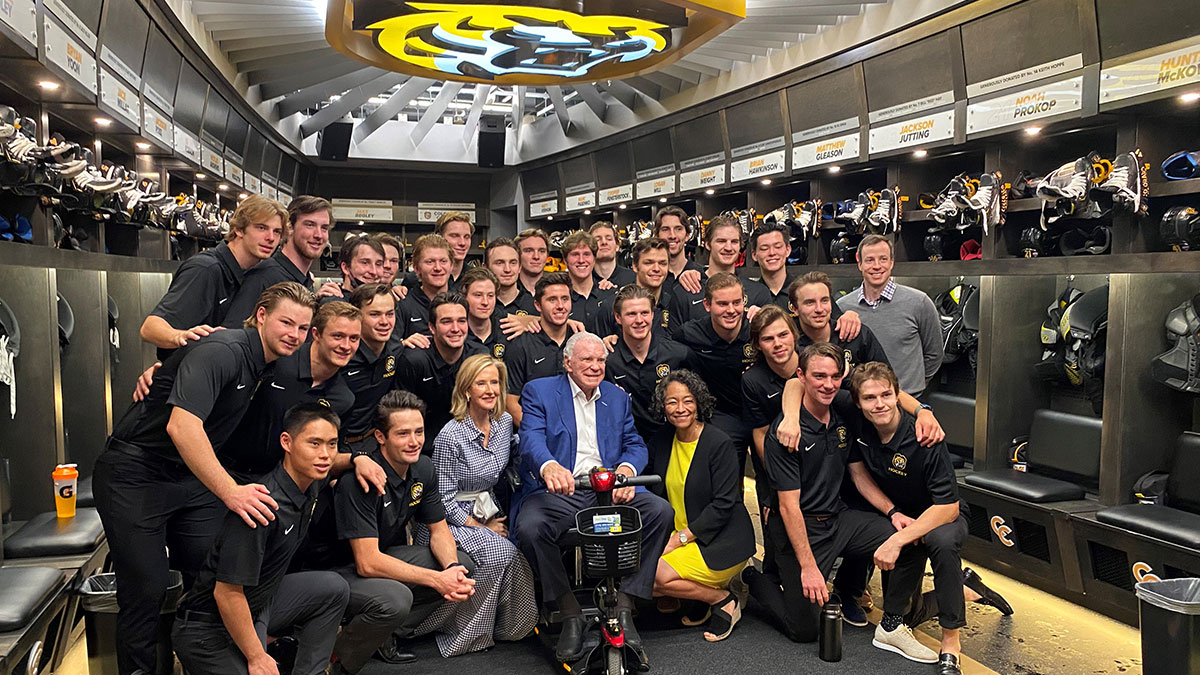 Learn more about the history of Ed Robson, including his philanthropy efforts, and his legacy of creating active adult communities with world-class amenities, stunning new home designs, and countless activities here.