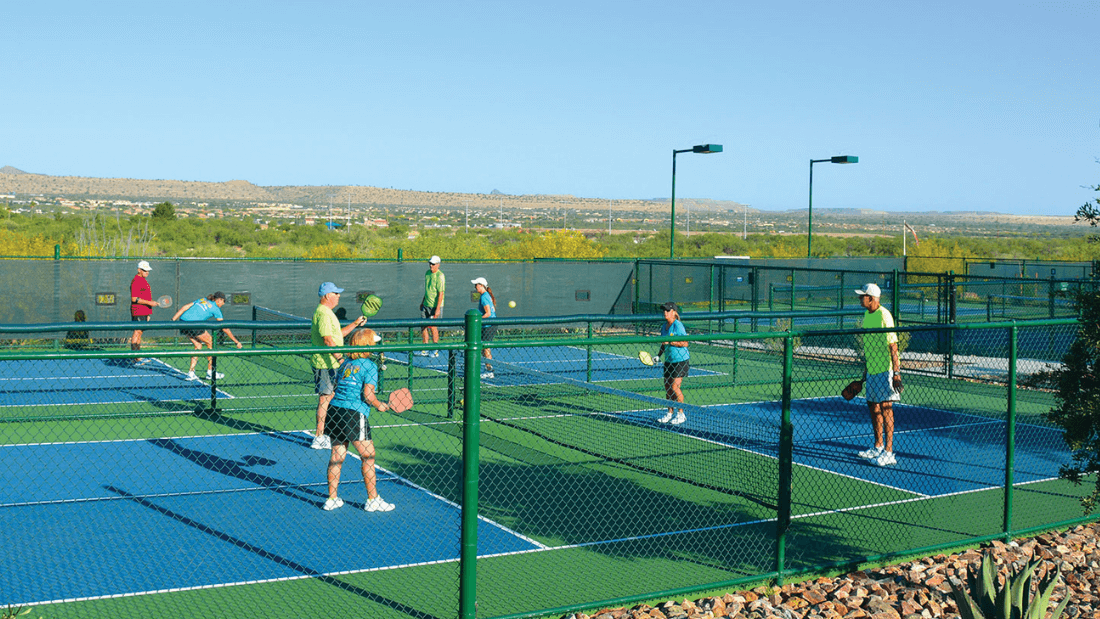 Living Life Inspired at Quail Creek
April 5, 2021
If you envision spending your retirement years in a tranquil, yet vibrant active adult community, you will appreciate this and more at Quail Creek. By design, adults 55+ and better Live Life Inspired at Quail Creek amidst the natural beauty of Southern Arizona and a resort lifestyle. Living an inspired life at Quail Creek means you have countless opportunities to learn, explore new things and be active. Get a glimpse below of what homeowners have been up to and are looking forward to enjoying soon.
Clubs at Quail Creek
The Women of Quail Creek is a popular club within the community. Members meet regularly to go over a variety of topics of interest and participate in activities. Recently, club members discovered clever ways to brighten up their home with craft ideas, learned about desert gardening with an informative presentation and several members toured a Tucson treasure, the Ignite Neon Sign Museum.
Creative members of The Lapidary and Jewelry Club actively fashion one-of-a-kind pieces, which are on display in the Creative Arts & Technology Center and available for purchase.
The Fine Arts Painting Club is excited to begin taking classes with the new art instructor, Robin Barns. Robin has more than 30 years of painting experience and will teach Quail Creek residents both acrylics and oil painting.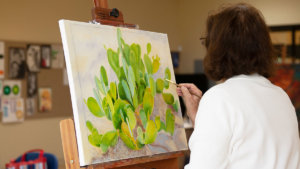 To learn more about club activities at Quail Creek, view the latest Quail Creek Crossing community newspaper.
Events
The Food and Beverage Department at Quail Creek provides many dining events throughout the year. Wine Dinner, a community favorite, offers a fun, educational and information event for homeowners. Each Wine Dinner includes an appetizer, main course, dessert and paired wines. The upcoming Wine Dinner with esteemed Chef Aris will feature Evolution Wines and a menu of unique dishes.
The luxury community clubhouse, Madera Clubhouse, hosts a variety of entertainment including tribute bands and performing arts. Homeowners have the opportunity to enjoy upcoming live performances from master musicians celebrating country music, classic rock and more.
Outdoor Amenities
A resort-style pool complex, tennis courts, golf, and Pickleball are all popular outdoor amenities at Quail Creek. As a result, these open-air recreational amenities provide homeowners with a chance to be active while enjoying the desirable southern Arizona weather. Additional outdoor amenities include:
Dog Park
Bocce
Whirlpool
Lap Pool
The future amenity, Canyon Club, plans to feature additional outdoor amenities. Learn more about the Canyon Club here.
The plentiful activities and luxury lifestyle at Quail Creek in Green Valley encourages ideal retirement living. To learn more about the new homes, community amenities, or the overall lifestyle, call 888-648-0332 today!