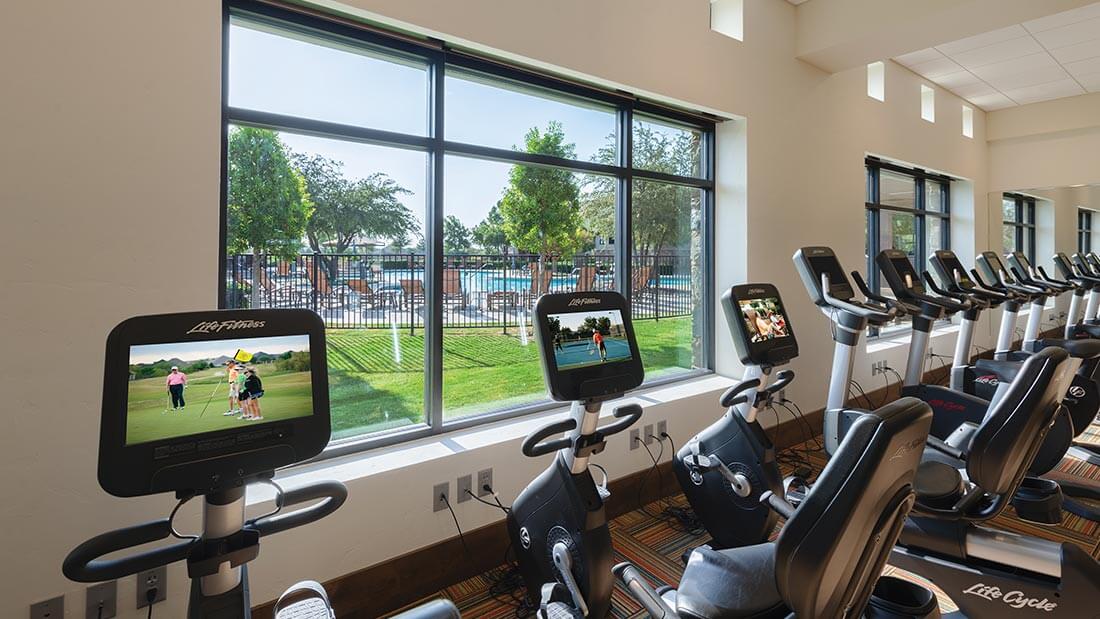 New Pinnacle Fitness Center at Robson Ranch Texas
June 21, 2018
The new Pinnacle Fitness Center at Robson Ranch Texas is now open to residents. The 9,500 sq. ft. under one roof fitness center features the latest cardio and weight machines. Treadmills, bikes and elliptical machines have individual TV's attached. A large outdoor seating and patio area adjacent to the resort-style pool provides additional areas to relax after workouts, chat with friends or for special events.
"The expansion really increases our capability to serve our homeowners, especially in high demand periods," said Kent Coleman, Robson Ranch Texas' HOA General Manager. "This is a great amenity for Robson Ranch residents."
In July, a lounge area will open inside the fitness center, providing a small selection of pre-made snacks and bottled juices available for purchase.