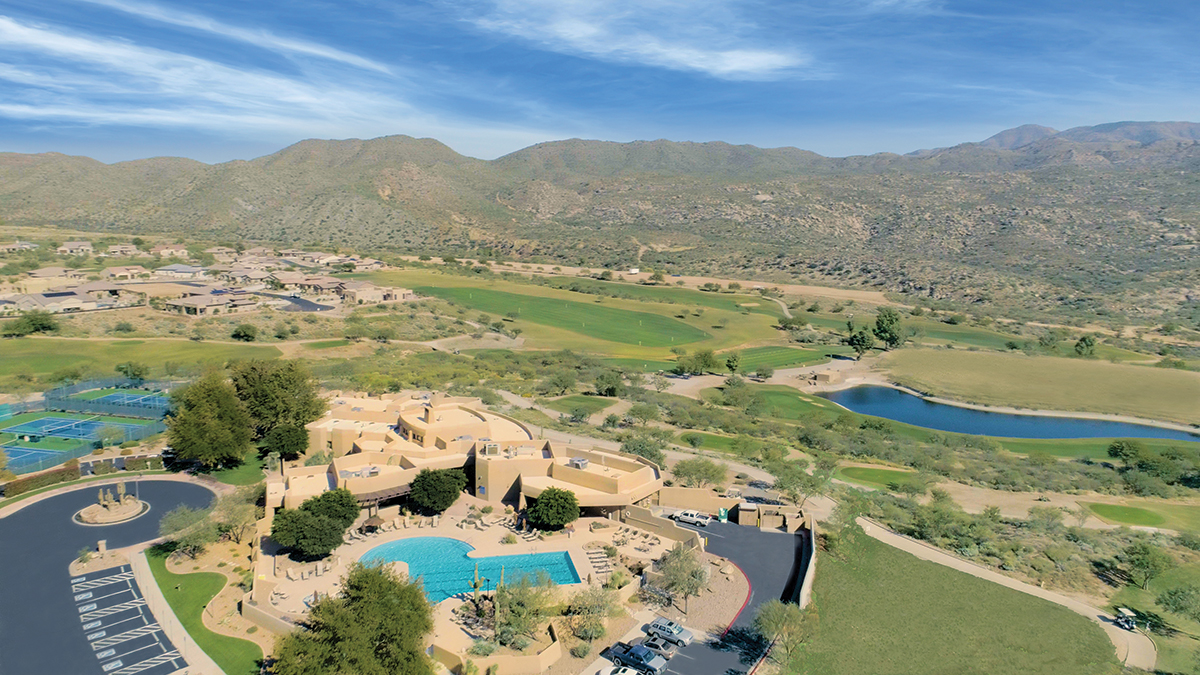 New Summer Heat Tournament Sparked at The Preserve
September 20, 2022
Anyone looking for a hot time knows to call the MountainView/Preserve Women's Golf Association (MPWGA). To keep the fun times rolling during the Arizona summertime, a new Summer Heat Tournament sparked at The Preserve at SaddleBrooke by the MPWGA.
About the New Summer Heat Tournament
Thirty-four red-hot mamas, ready to burn some rubber and strike while their irons were hot, packed their heat, and took off to set the MountainView Golf Course on fire.
After 18 holes of scorcher-torcher trying to look cool with their worm burners, chili dips, and bunker fried eggs, the hotties headed to the MountainView Ballroom for some beat-the-heat liquid rejuvenation. The special Summer Heat cocktail, a Gray Goose Peach & Rosemary Spritzer, brought the wet, wild, wilted women back to life. The birdie-style lunch, a salad with fresh lettuce, tomato, and avocado, topped with a crispy chicken breast, and a Dove Bar for dessert, was a hit. The friendly and attentive food and beverage service made these tasty treats even more enjoyable.
The three hot-shot golf pros at The Preserve at SaddleBrooke, Matt Hudson, Mike Karpe, and Richard Easley, sizzled us with their attendance. Mike took the hot seat by announcing the winners and payouts to six of the nine Stableford teams. The smokin' hot teams in hot pursuit of a place in the Hall of Flame were: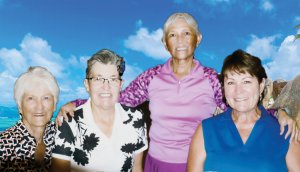 First place: Ann Martin, Andrea Dresch, Lan Nguyen, Midge Mollenkopf
Second place: Karen Wilson, Paula Michels, Linda DeWitt, Kristy Roesner
Their blaze of glory put a load of hot cash burning holes in their pockets.
The gals whose heat strokes landed their fireballs closest to the hot spot on the par-3 holes were Kathy Quesnell #4, Jean Cheszek #8, Midge Mollenkopf #13, Andrea Dresch #17. Josh Bishop, Wildfire Wing Company, presented each with a $100 value triple coupon.
Summer Heat Tournament Sponsors
Big banging bright firecrackers in appreciation for the sponsor's Wildfire Wing Company and Dr. Steve Watson, R.S. Watson, DC. Wildfire is more than just hot wings—it also provides music and a fun atmosphere for post-golf activities. Through a series of treatments, Dr. Watson can help you re-adjust your body for a better life and a better golf game.
We thank Debbie McMullin for her steaming hot idea for this event, and along with her hot 'n spicy team (Donna Yon, Kim Cox, Marilyn Brewer, and Janey Clausen) for organizing it.
This summer has been quite a heat spell—yet, this group survived the first Summer Heat Tournament. Proving that you can still golf when your forehead is dripping, the MPWGA will play it again next year. Whether you golfed like hell or as hot as hell, all agreed: Living in SaddleBrooke is like a slice of heaven!
Written by: Ann Lange
About The Preserve at SaddleBrooke
In addition to offering high-end new homes for sale and luxury amenities, The Preserve at SaddleBrooke includes an outstanding 55+ lifestyle. Whether you enjoy crafts, Pickleball, golf, or swimming, The Preserve at SaddleBrooke has something for everyone to enjoy. Learn more now about this Arizona retirement community. Contact us today!