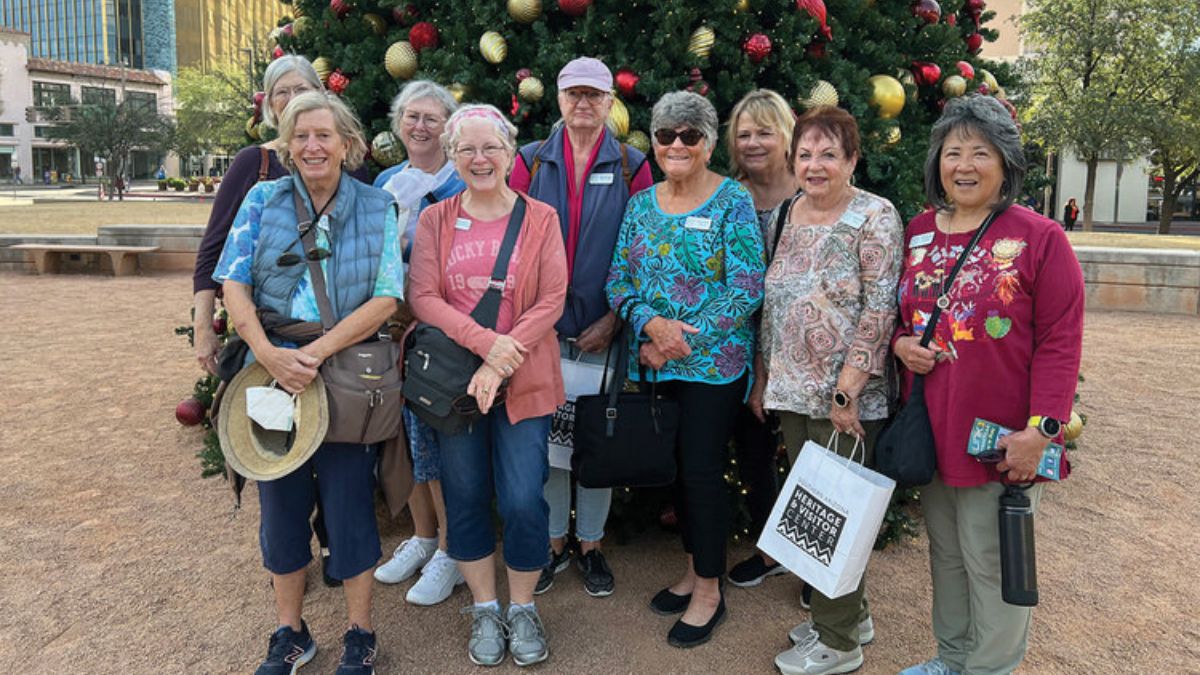 On-the-Go with The Women Of Quail Creek
February 10, 2023
A TWOQC On-the-Go Experience: Introduction to the Streetcar
Twelve adventurous members of The Women Of Quail Creek (TWOQC), a club at Quail Creek, a 55+ retirement community. took a ride on the SunLink Tucson streetcar recently as an outing for their club. This excursion, led by Bonnie Hyra and Pat Neel, helped the group answer questions about where the streetcar goes and provided reasons why to take it instead of driving a car. Participants were either a TWOQC member or someone who had not taken the streetcar in the past two years.
This was an on/off adventure. Part of the excitement of the day was exiting the streetcar to discover what could be found at different streetcar stops. There was a lot of standing, riding, and walking during the outing. A highlight for the women was enjoying lunch together at an unusual venue, the University of Arizona Cactus Grill. It was an enjoyable experience lunching with college students, bringing back memories for many. Riding the SunLink Tucson streetcar was an adventure to remember, and a time for the group to have fun while learning how to better their lives.
Written by: Jane Gold
About The Women of Quail Creek
It is the mission of the The Women of Quail Creek club to discover and develop awareness of current affairs and feature programs on a variety of topics of interest for women. Members have fun learning how to better their lives and the community.
About Quail Creek
Quail Creek is a 55+ active adult retirement community in the Green Valley / Sahuarita area of southern Arizona. Discover all the active lifestyle has to offer, including the more than 100 clubs, classes, and activities and resort-style amenities. Start your new home search here to learn more about this Arizona retirement community.