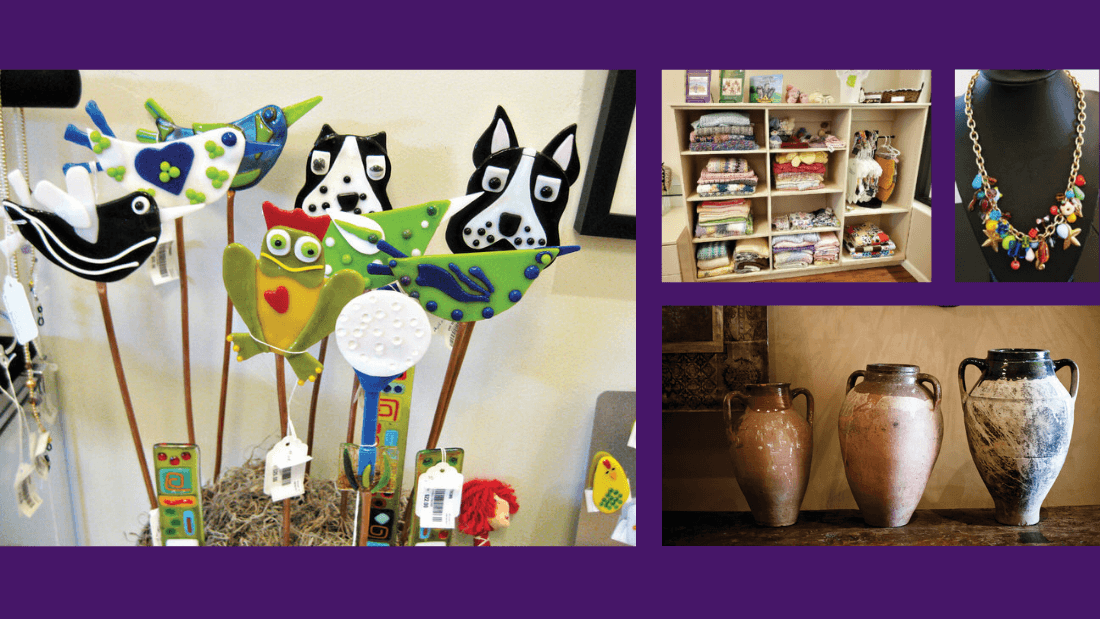 PebbleCreek Expressions Gallery & Gift Shop
August 13, 2021
Discover the creative talents of PebbleCreek active adults at the Expressions Gallery & Gift Shop. Located in the Creative Arts Center, the PebbleCreek Expression Gallery & Gift Shop provides a consignment outlet for resident artisans to display and sell their creations. The exhibits display a variety of media including sketching, painting, ceramics, glasswork, jewelry, and many others. Learn more about the Expressions Gallery below.
Wall Art
PebbleCreek artisans showcase their beautiful and professional wall art that includes oil paintings, acrylics, colored pencil, multi-media, drip work, and more. This is one of the best galleries in the Goodyear area and best of all, it's right in PebbbleCreek.
Jewelry
In addition, unique jewelry items at the Expressions Gallery often include semi-precious beads as well as many other popular stones. Discover jade, agate, jasper, amazonite, onyx, pearl, and so much more. Jewelry sets are available so you know your necklace and earrings will always look stunning together. Bracelets with matching earrings are also available.
Glasswork
Likewise, glasswork is also popular at the gallery and includes many unique pieces including art pieces, bowls, suncatchers, decorative posts for indoor plants, and much more.
Holiday Craft Festival
The Holiday Craft Festival is a can't-miss event! This one-day event uses every space in the Creative Arts Center to display works of art and crafts made by friends and neighbors. Stay up to date on this popular event by reading the latest PebbleCreek Post newspaper here.
Whether you are looking for a birthday gift, something special for an anniversary, or unique household décor, the Expressions Gallery & Gift Shop offers a variety of items in all price ranges. The Gift Shop is open to the public and welcomes Buckeye, Litchfield Park, and Phoenix area residents. To learn more, call 623-935-6744.