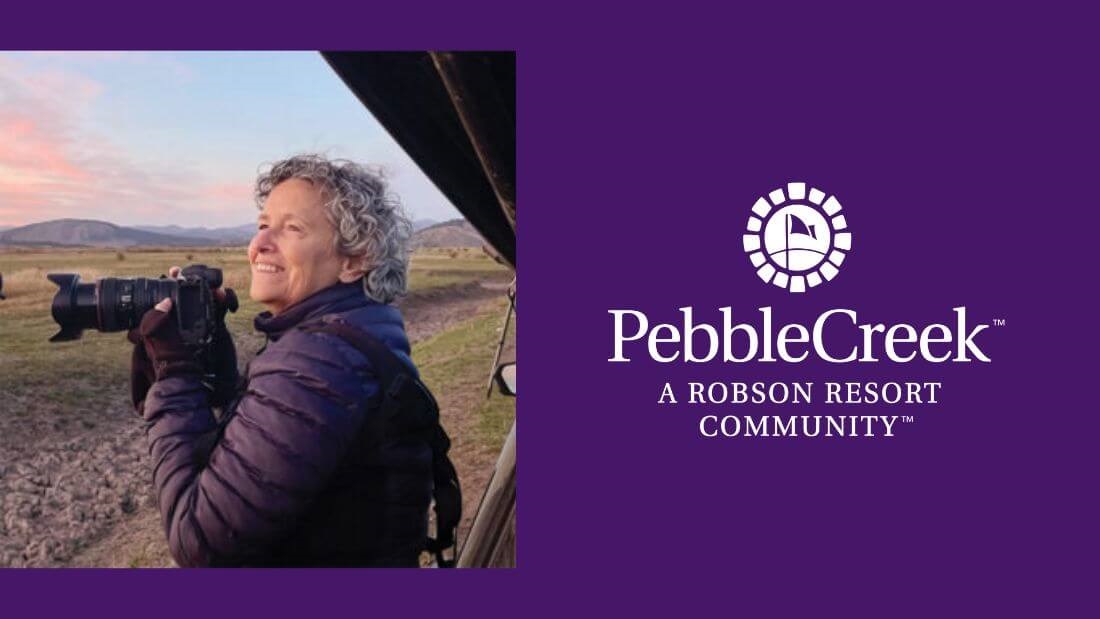 PebbleCreek Resident Wins Audubon Photography Award
September 7, 2022
PebbleCreek resident wins Audubon Photography Award, by the National Audubon Society, headquartered in New York City. The National Audubon Society has designated a wildlife photograph, taken by Adriana Greisman, among the society's Top 100 for 2022.
This year, almost 2,500 photographers from across North America submitted nearly 10,000 photographs and videos. The awards, for outstanding achievement in bird photography, give just a taste of birds' glorious varieties. They also showcase a wide array of wildlife photographers' techniques and behind-the-shot story that accompanies each image. All the winning images are posted on tinyurl.com/2s449z8c.
About Adriana Greisman
Greisman is an outstanding photographer with wonderful skills that capture the world and its inhabitants in amazing detail and color. The photograph that put Greisman in Audubon's Top 100 features a Brandt's cormorant, male, in breeding plumage. Its lifted head is a courtship behavior that males use to attract females, since males' throats are such a beautiful blue, and match their eyes!
Greisman is president of PebbleCreek Camera Club and teaches numerous classes on photography, including for LifeLong Learning. To learn more about PebbleCreek LifeLong Learning and specific class dates and times, visit www.lifelonglearningatpc.org.
LifeLong Learning is happy to make PebbleCreek aware of what an artist in photography can accomplish and to congratulate Greisman for this Audubon Photography Award!
Written by: Cathy Lindstrom
Retirement living at PebbleCreek in Goodyear, Arizona includes a large variety of clubs, classes, and activities with varying interests. Discover the active lifestyle at this Arizona 55+ community here.