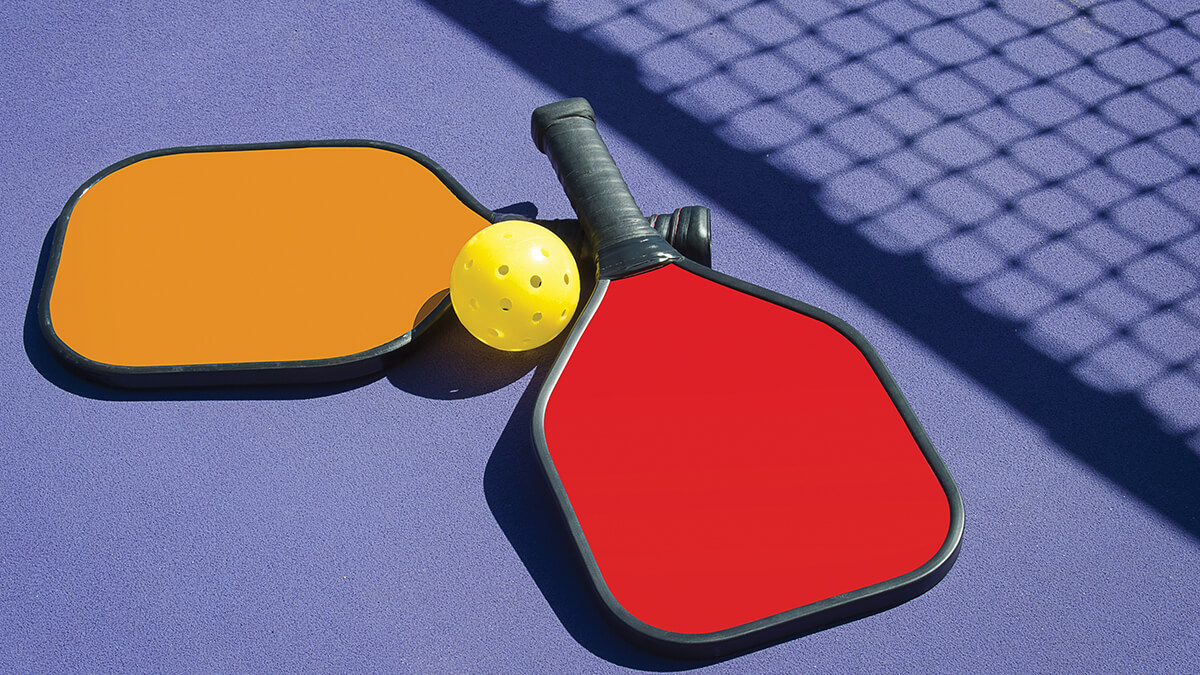 PebbleCreek Residents Win Gold at Pickleball Nationals
January 7, 2022
PebbleCreek Pickleball Club is one of the largest pickleball clubs in the country with over 1,400 members. That affords club members great competition and prepares members to compete at the highest levels. Twenty members of the PebbleCreek Pickleball Club competed at the 2021 Margaritaville USA Pickleball National Championships held at Indian Wells Tennis Center in Indian Wells, California.
More than 2,200 people, from all over the USA and other countries, participated in the National Championships in over 180 age and skill brackets. The tournament includes men, women, and mixed doubles and men and women's singles. Skill levels vary and include 3.0, 3.5, 4.0, 4.5, 5.0. Age brackets include, junior, 19+, 35+, 50+, 55+, 60+, 65+, 70+, 75+, and 80+.
In addition, the event also featured Nationals for professional Pickleball players. A highlight of the pro match was 14-year-old wunderkind Anna Leigh Waters, who won Pro Singles and Pro Women's Doubles with her mother, Leigh Waters.
To gain automatic entry into this prestigious event, participants had to qualify by winning a Gold medal in a regional qualifying tournament, so this tournament represented the best from every region in the country.
PebbleCreek Pickleball Medalists
Gold
Mixed Doubles 4.5, 50+, Andrea Dilger and Steve Manns
Women's Doubles 4.5, 70+, Lyla Reibel and Darlene Walker
Men's Doubles 4.0/4.5, 75+, Mike Crabtree and Rick Reed
Mixed Doubles 4.0, 65+, Dennis Poppe and Linda Kirkpatrick
Silver
Men's Doubles 3.0/3.5, 75+, John Donavan and Dean Goupil
Mixed Doubles 3.0/3.5, 75+, John Donavan and Carol Nakao
Bronze
Men's Doubles 3.0, 60+, Marty Aalto and Jonathan Hensley
Other PebbleCreek Pickleball Club participants: Renee deLassus, Greg Wellington, Reese Hass, Sarah Marsh, Linda Tompkins, Mark Buckingham, Traci Buckingham, Roberta Diles, Chris Johnson, Denise Johnson, and Wade Johnson.
Written by: Sharon Hadley
Pickleball at PebbleCreek
PebbleCreek is an active retirement community, located in Goodyear, Arizona. For active adults that love Pickleball, PebbleCreek features 20 courts and a thriving Pickleball club. Learn more about PebbleCreek here.