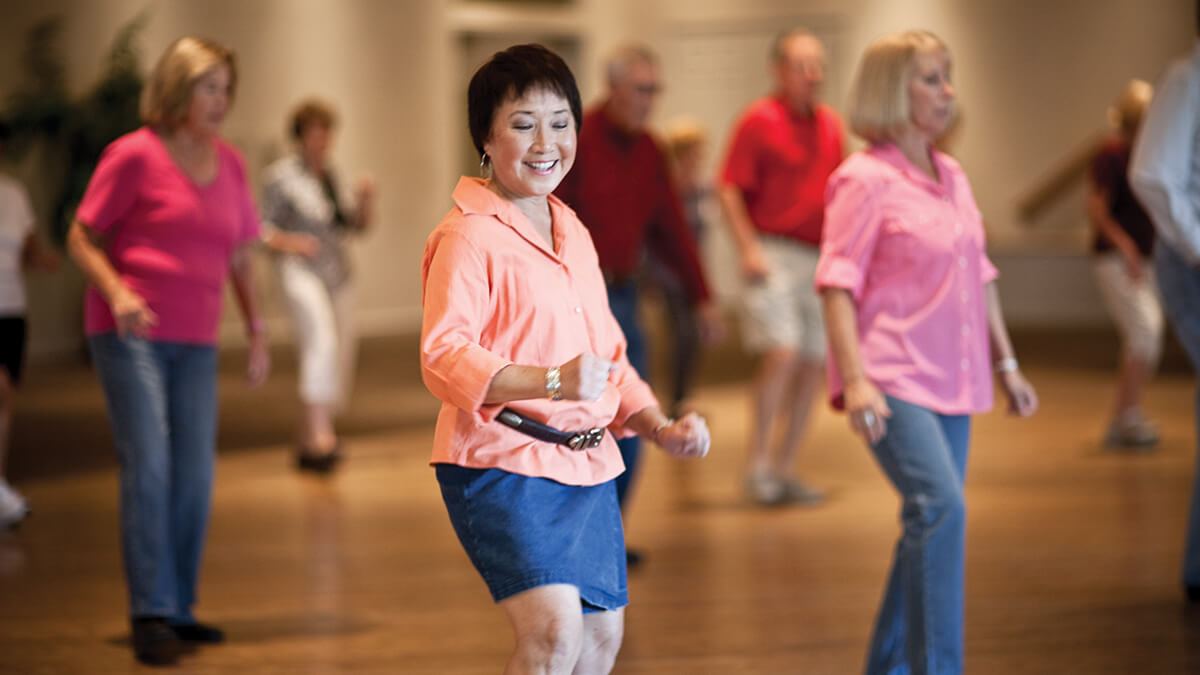 Quail Creek Activities Spotlight | Dancing
August 19, 2021
Activities and programs at Quail Creek provide homeowners with plentiful opportunities to Live Life Inspired. While common activities such as golf, Pickleball, and crafts remain popular, many active adults have taken an interest in dancing, as it is an enjoyable way to socialize while participating in physical activity.
CLUBS
Offered within this 55+ community are various resident dance clubs that are open to experienced dancers and non-dancers alike. Current clubs include Casual Dance, Country Club Dancers, and Line Dancing.
LESSONS
In addition, homeowners interested in dance lessons can join in on a class with a certified instructor and fellow Quail Creek resident, Kathi Bobillot. Kathi holds a doctorate degree in Ballroom, Latin, and Swing dancing and offers lessons that may include:
Ballroom (Foxtrot, Waltz, Tango)
Latin (Salsa, ChaCha, Rumba, Samba, Mambo, Merengue)
Swing (East Coast–Single Time and Triple Time, West Coast)
Country (Texas 2-Step, 10-Step, Cowboy ChaCha)
Club Style (4-Count, Hustle, Nightclub 2-Step)
At Quail Creek, homeowners revel in the Madera Clubhouse, which features a luxurious ballroom, perfect for dance parties as well as the Anza Athletic Club multi-purpose rooms, where residents practice their moves. In conclusion, dancing at Quail Creek is an activity that many active adults look forward to whether they are taking a lesson or attending an annual dance event. Learn more about additional activities and clubs at Quail Creek here.