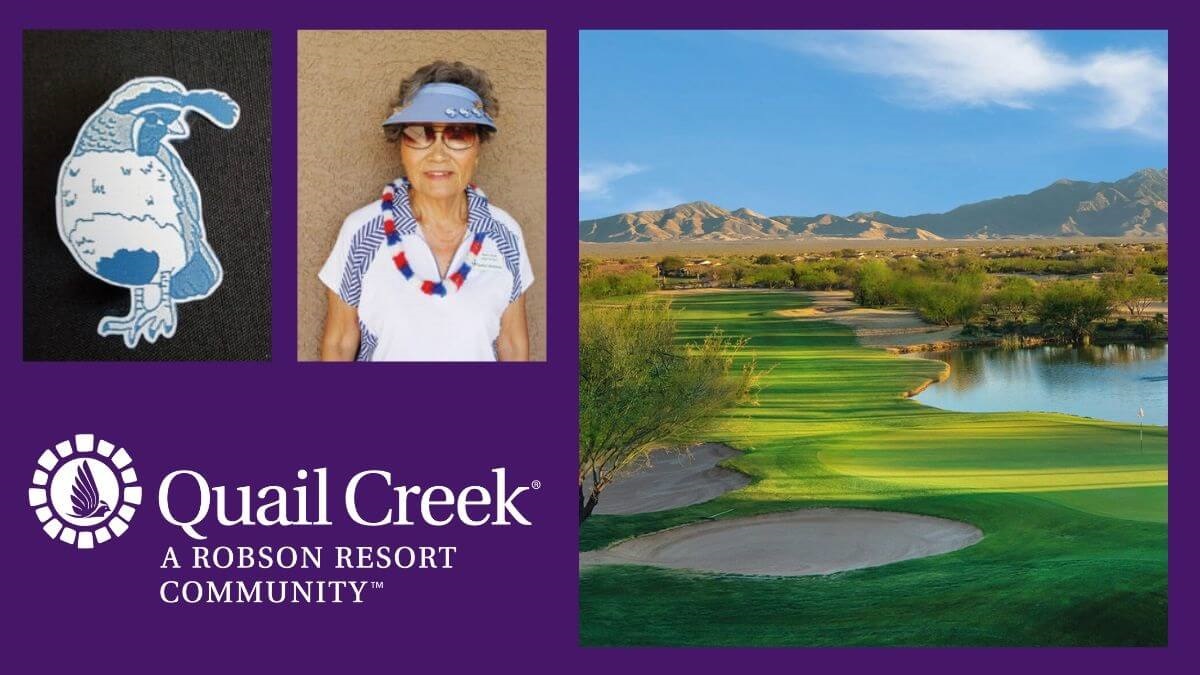 Quail Creek Lady Putters' Quail Pins
October 13, 2022
In 2019 the Quail Creek Lady Putters decided to introduce a new way to recognize those ladies who did exceptionally well on the putting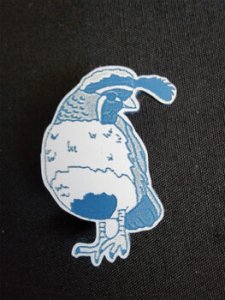 green. The solution: Quail Creek Lady Putters' Quail Pins. A member could earn a pin if she got five or more holes-in-one on a single day. It didn't take long for them to realize that this could happen quite often, especially when the group was putting on the small green during renovation projects. They decided to tighten the criteria for earning a pin. A Lady Putter could only get a pin once in a calendar year, no matter how many times she scored five or more holes-in-one.
Since the program started, they have given out about 75 pins—that gives one a good idea of how many skilled putters are in the club. Yoshie Hennessy and Nancy McDaniel have each earned four pins, one for each year the program has been in existence.
The top performers were Randi Kauppi and Sharon Schoen who both managed to get eight holes-in-one on different dates.
Those who have scored seven holes in one include:
Kathy Guy
Kim France
Patty Baker
Randi Kauppi
Sharon Schoen
Terri Porisch
Written by: Peggy McGee
About the Quail Creek Lady Putters
The Quail Creek Lady Putters is a social group designed for the benefit of non-organized golfers. Its main purpose is to have fun, socialize and enjoy the outdoors. All skill levels are welcome to join in on the fun!
Visit Quail Creek today and discover the new homes for sale ranging from 1,399 – 2,695 sq. ft. and currently starting from the $340's. Move-in ready homes are also available. See the luxury amenities including, 27 holes of championship golf, Pickleball, creative arts, dog park, and much more. Learn more now about the clubs, activities, and active retirement lifestyle at Quail Creek in the Green Valley, Sahuarita area.