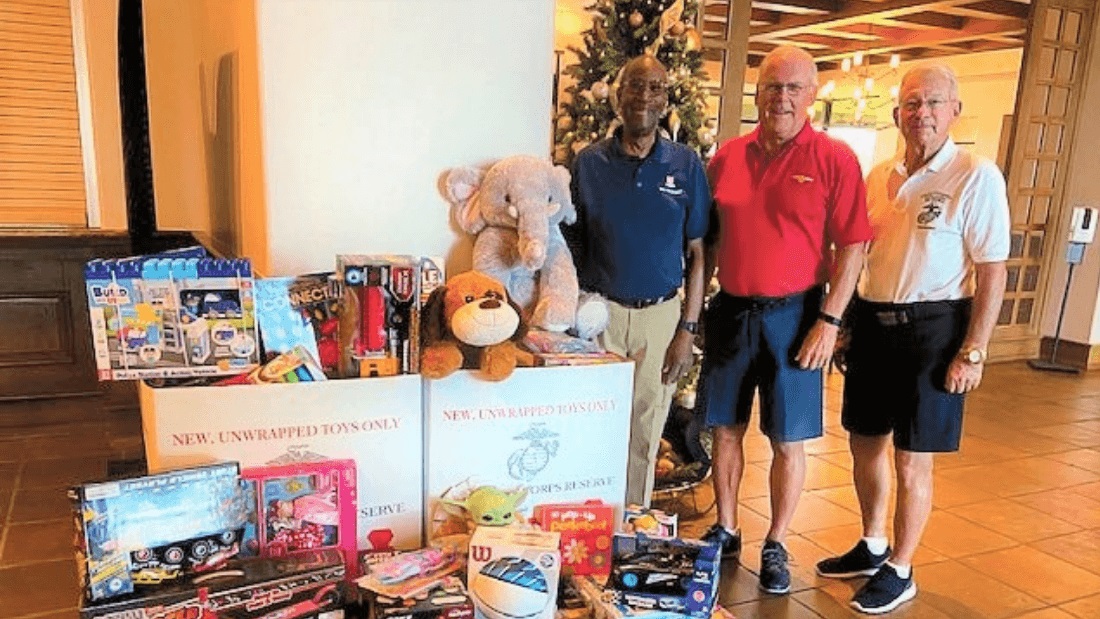 Quail Creek Semper Fi Club Helps Marine Corps Reserve Toys for Tots
January 20, 2022
This year the Quail Creek Semper Fi Club (QCSFC) teamed with the Military Officers Association of America (MOAA), Green Valley Chapter, to support the U.S. Marine Corps Reserve's Toys for Tots program. The program provides new toys to needy families with children ages 1 to 12 in the greater Tucson area.
The MOAA kicked off the drive with a toy collection at their November monthly member's dinner. In addition to collecting toys, they also collected more than $400 in cash donations.
The QCSFC placed collection boxes in the Madera Clubhouse, and the toy donations were extraordinary. As a result, the combined effort with MOAA donations collected a wide variety of toys.
The generosity of Quail Creek residents and MOAA members is greatly appreciated and provides life-changing remembrances for these children.
Those interested in joining either organization can find information for the Quail Creek Semper Fi Club (Marines and friends of the Corps) at www.qcsemperfi.wildapricot.org, and for the MOAA (former military officers, regardless of service, and surviving spouses) at www.greenvalleymoaa.org.
Quail Creek Gives Back
The 55+ active adult community, Quail Creek, offers many opportunities for residents to give back to the community through a variety of clubs and organizations. Learn more about the engaging clubs and activities here.