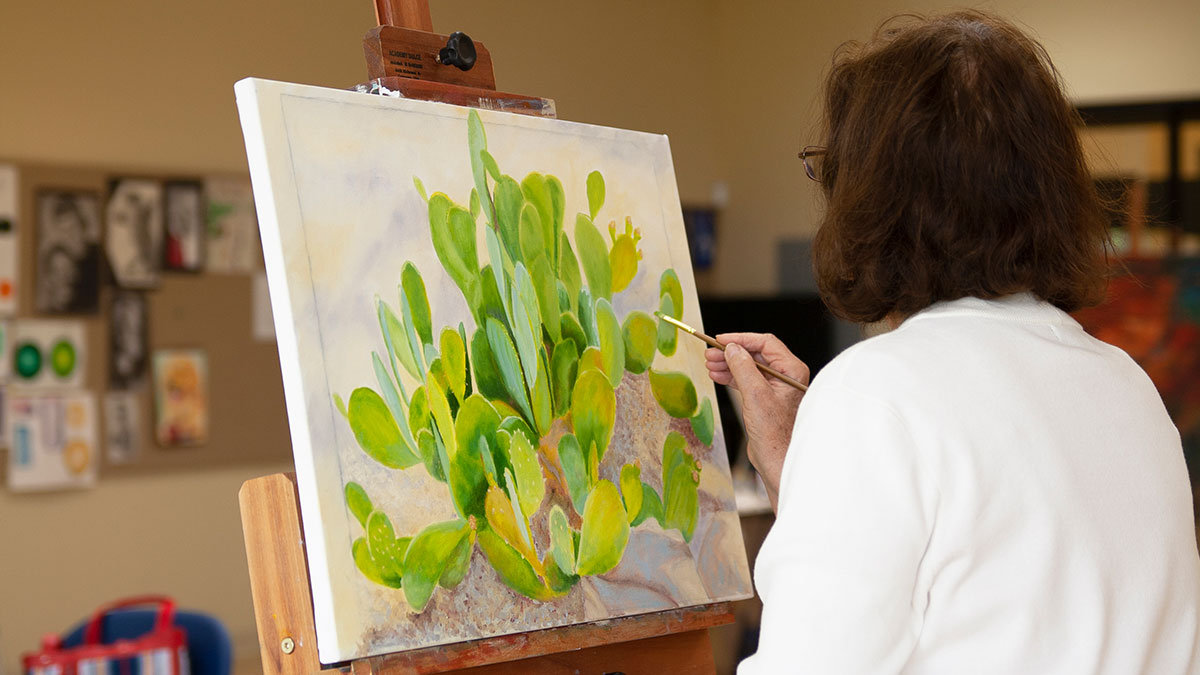 Robson Ranch Arizona Fine Arts Guild Project Days
December 9, 2021
With 60+ members and growing, the Robson Ranch Arizona Fine Arts Guild has created Project Days to offer members more than just classes. This creative idea came from members Don and Terry Helmstetter, who love watercolors. When class attendance was low, the Helmstetters offered guidance to a group of members who wanted to improve their technique. All attendees appreciated the provided mentoring.
While classes requiring a fee will continue, newly added project days are for selected art mediums. Participants in project days must have all their own supplies. Monitors who are knowledgeable in the art medium of choice will host these project days. Project days will include watercolor, colored pencils, and acrylic. The board hopes this change will provide members with more time to enjoy their art medium of choice.
Robson Ranch Arizona homeowners interested in art are encouraged to drop by Studio II of the Creative Arts Center and check out the Fine Arts Guild. Many items are also available for sale at the studio.
Written by: Nancy Friedman
Learn more about this top retirement community in Arizona along with the variety of clubs, classes, and activities available for active adult living.