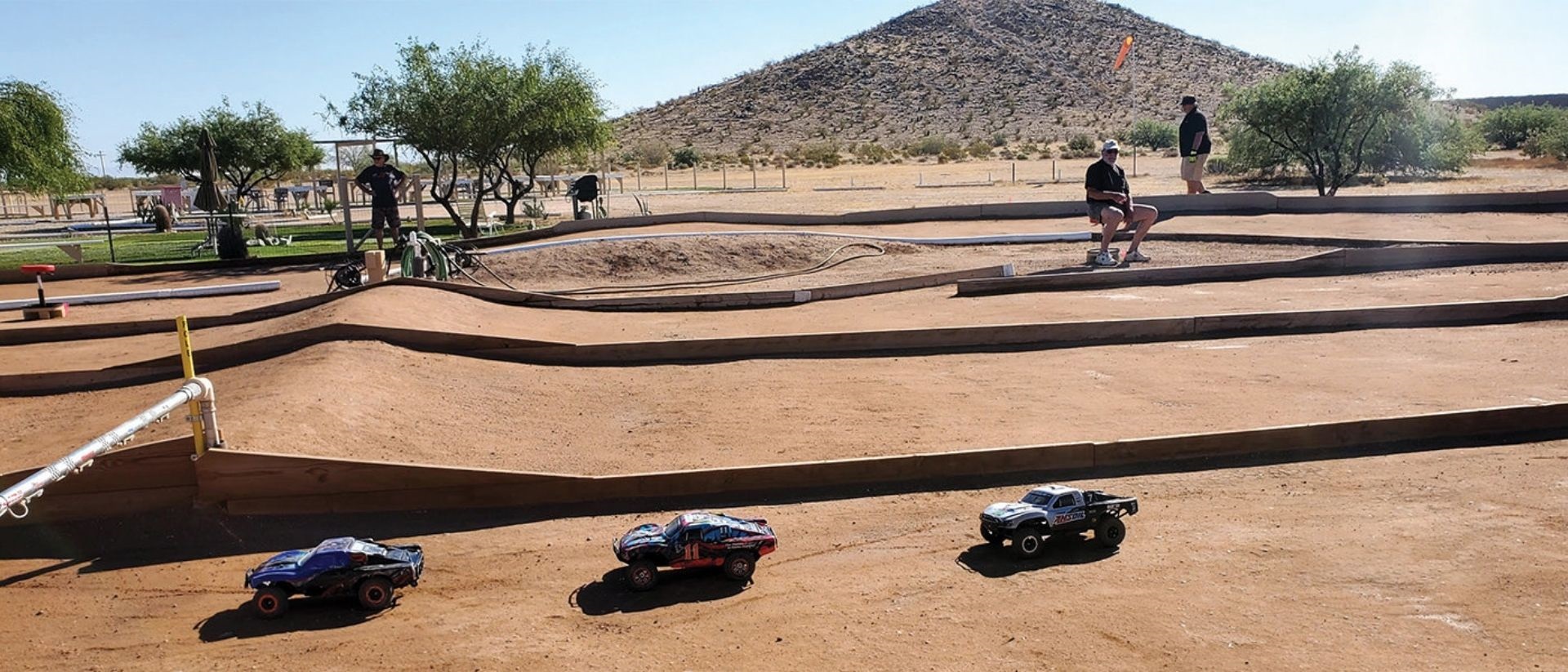 Robson Ranch Arizona RC Club Makes Improvements to the RC Park
January 28, 2021
The Robson Ranch Arizona RC Club has been making several improvements to the Robson Ranch RC Park. Winter residents were pleased to see the work completed during the summer.
Park signs were designed by local artist Carol Engler, and have been put up to direct people to the park.
In addition, a large bulletin board has been built at the entrance to the RC car racing tracks with a glass display case containing the pictures of winning drivers during the last two racing seasons.
New pilot stations were added to the RC plane flying area and fencing has been constructed around the racing area. A hand washing station in the racing area was added to comply with COVID regulations. New benches are now in the picnic area, adjacent to the racetracks for spectators, near the flying area, and under the shaded spectator area.
Most of the work was done by the talented facility director, Ken Fosnight.
Flying events are held Saturday mornings and car racing is every Tuesday and Thursday morning at 10 a.m. Robson Ranch Arizona residents are welcome to attend. The park is located just north of the community and can be reached in minutes by autos and golf carts; just follow Robson Blvd. through the red fence near the Villas and follow the signs from there. Any residents of Robson Ranch interested in flying RC planes or racing RC cars can go to the club website at www.sites.google.com/view/rrrc and download a club registration form.
Written by: Butch Spiller