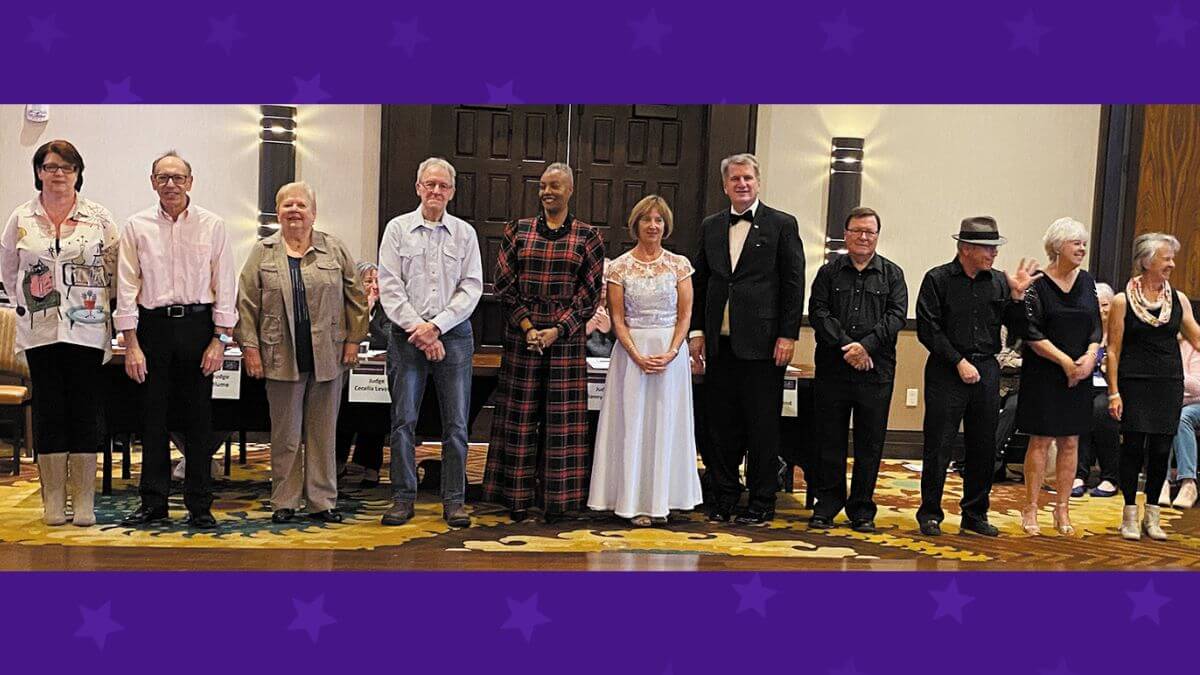 Robson's Got Talent 2023 at Robson Ranch Arizona
March 15, 2023
Robson's Got Talent 2023 at Robson Ranch Arizona was a jam-packed event with no seat left unfilled. It was a splendid evening in the Hermosa Ballroom. The community came together. There were performers, event hosts, door greeters, judges, a stage crew, a production coordinator, a sound engineer, those who collected donations for the Valley Humane Society, and many others.
Eight acts performed. Among them were singers, instrumentalists, dancers, and a stand-up comedian. Each act, like the television show, included interactions with judges. The audience was into it and expressed enthusiasm for the talent of fellow Robson Ranch Arizona residents.
The panel of judges, headed by Chris Blume, faced tough choices about who to advance to the final round of competition. Seriously, they broke out their cell phones and used advanced calculator functions to add up the points!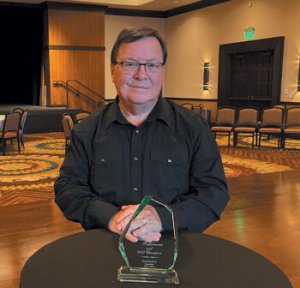 And the Winner is …
Eventually, the three finalists selected were vocalist Gerri Bradley, musical performer Ken McCarthy, and drummer Dennis Bierman. After playing in expert fashion on his drums, Dennis Bierman emerged as champion. Extremely touched by the honor, Dennis won a marvelous trophy, a $50 gift card to the Hideout Steakhouse, and two premium tickets to the Phoenix Symphony Orchestra's performance of Beethoven's Symphony  No. 7.
Special Recognition
It is important to note the recognition of Rich Marks. He has been a significant part of our community's musical scene for several years—without any expectation for fanfare. Rich was called onto the dance floor by Randy Oaks, the evening's Master of Ceremonies, and was also given a $50 gift card to the Hideout Steakhouse.
Also, Barb Wray deserves a special shout-out. She did a marvelous job of waltzing with her dance partner. Barb was awesome in every possible way. Gerri Bradley and her ensemble did extremely well, as did Pete Marks, Betty Jones, and Patricia Ambrose with vocal performances. John Sutton was solid on the guitar. And no one will forget Ken McCarthy's folksy act, comedic nature, and singing. Likewise, everyone has unforgettable stuff in their hearts and minds that came from Janet Bennett's comedic routine.
Life-changing door prizes were awarded throughout the evening. Overall, Robson's Got Talent 2023 was a success and everyone went home in a wonderful spirit.
About Robson Ranch Arizona
Social opportunities including creative arts, entertainment, golf, volunteering, and more are all part of active adult living at Robson Ranch Arizona in the Greater Phoenix area. This is the perfect place for 55+ adults to meet new friends, connect with the community, and soak up the luxury lifestyle.