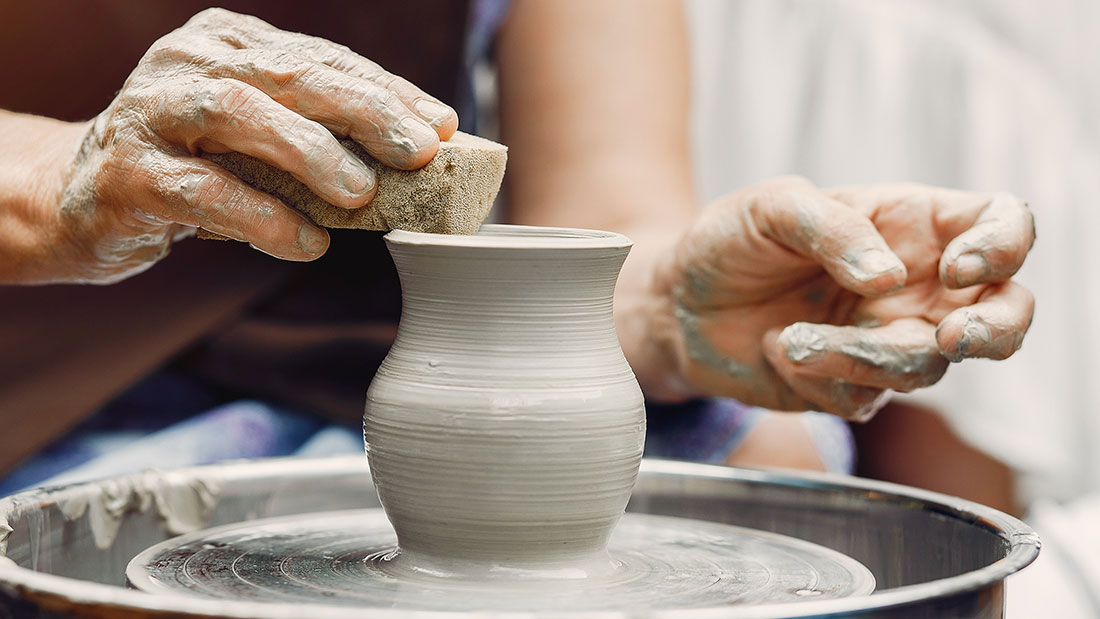 SaddleBrooke Ranch Mudslingers Club
July 15, 2022
The SaddleBrooke Ranch Mudslingers Pottery Club continues to grow. New members enjoy the intro classes, make new friends, and put their ideas into hand building a unique pottery piece. In addition, they come into the studio for a wonderful place to stay cool during the summer!
Intro classes always fill up fast. To enroll, in the SaddleBrooke Ranch Mudslingers Club, residents are encouraged to drop by the studio in the Creative Arts & Technology Center, during studio hours and provide your contact information on the signup sheet located on the bulletin board.
Mudslingers Pottery Club Intro Classes
During the first session, you build your own pottery piece with the assistance of the class facilitator. The second session covers various glazing techniques, showing how you can add your personal colors to your creation. When done, it's yours to keep, whether you join Mudslingers or not.
After the intro classes, there is an annual membership fee, which is good through the remainder of the calendar year.
Studio hours are Mondays and Wednesdays, 3:00 p.m. to 5:00 p.m., and Tuesdays, Thursdays, and Fridays, 9:30 a.m. to 3:30 p.m.
SaddleBrooke Ranch residents interested in joining the Mudslingers Club should stop by during studio hours to chat with the club monitors who will show you around the facility. Take a virtual tour of the Creative Arts & Technology Center at SaddleBrooke Ranch now.
About SaddleBrooke Ranch
At SaddleBrooke Ranch, residents Live Life Inspired with high-end amenities and an abundance of social activities. Learn more about this Arizona over 55 community today! Call 866-818-6068 or contact us here for more information.