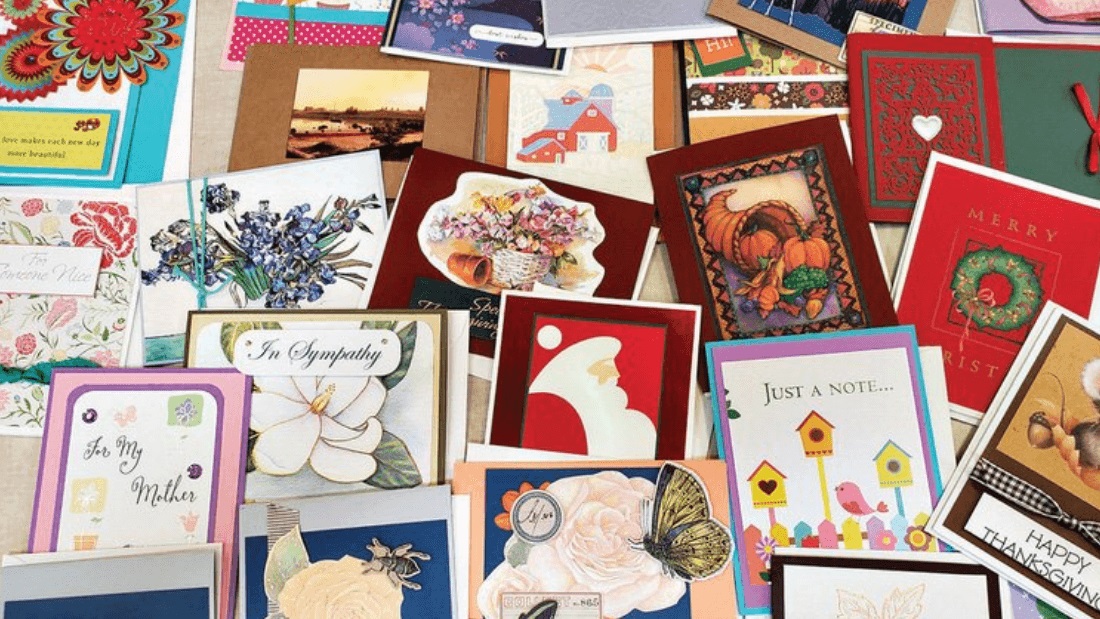 SaddleBrooke Ranch Papercrafters Upcycle
October 20, 2021
Members of the SaddleBrooke Ranch Papercrafters recently held an "Upcycle" event. Using bits and pieces of used cards given to us by residents, the Papercrafters created 79 new greeting cards to donate to several charitable organizations. Each card is a unique creation. The group ended up with cards for almost every occasion and had such a fun time that they are sure to plan another in the future. Residents generously donated so many cards, paper and more, that the club is currently out of storage space for donations.
Written by: Barb Warnell
About the SaddleBrooke Ranch Papercrafters
The SaddleBrooke Ranch Papercrafters club is devoted to creating items from paper and embellishments. The group creates a variety of items including greeting cards, page layouts, three-dimensional items, and much more. The Papercrafters exchange ideas and enjoy social time together in the community's Creative Arts & Technology Center in the Fine Arts Room.
Learn more about the clubs and activities available at SaddleBrooke Ranch here. Ready to discover the new homes, retirement lifestyle, and luxury amenities firsthand? Discover our Guest Stay packages and book your experience today by calling 800-732-9949 or by completing the form here.