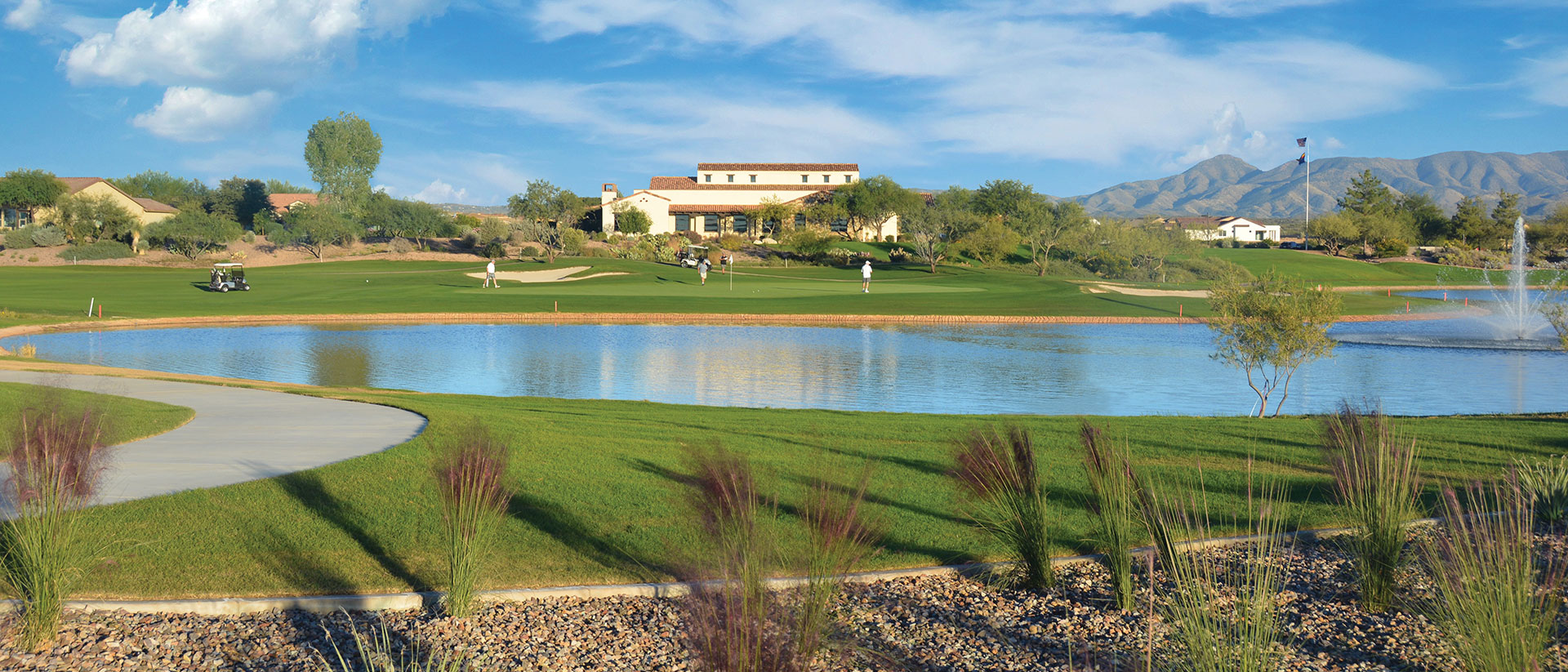 SaddleBrooke Ranch Women's Golf Association Welcomes New Members
March 5, 2021
The SaddleBrooke Ranch Women's Golf Association (SBRWGA) invites women that enjoy playing 18 holes of golf to join a great group of women that make up our club. The goal of SBRWGA is to promote good fellowship, provide an opportunity to enjoy golf, enable our members to enjoy organized competition and social activities, and to be a member of the Arizona Women's Golf Association (AWGA).
SBRWGA has experienced exponential growth since it began as an informal golf league in 2011 with 11 members. The Golf Association currently has over 100 members and looks forward to continuing to welcome new members.
The club plays on the SaddleBrooke Ranch championship golf course Tuesday mornings between 8 and 9 a.m. depending on the season. Play consists of a different game every week to keep things interesting, and usually once a month the game involves team play with each foursome. A $5 entry fee is paid by each member on each playday they participate in which then goes to the winning players in each flight. These winnings can then be used to purchase merchandise in the Pro Shop.
In addition to regular games on Tuesday League Day, there are numerous special events and tournaments each year, including President's Cup, Club Championship, Solheim Cup, Member/Member, Member/Guest, and a Sadie Hawkins couples tournament, to name a few. We also participate in off-site golf events via the Arizona Women's Golf Association, Southern District Women's Golf Association, Kachina Dolls golf outings, and the Catalina Cup golf competition.
The SBRWGA has been very conscious and cautious of COVID-19 and has implemented several measures to keep all golfers safe. For example, each player may ride alone in their own golf cart, there are no shotgun starts, no cash payments are made to the Golf Shop, completed scorecards are deposited in a box after the 18th hole, there are no gatherings after golf, golfers are encouraged to wear masks before and after play, wash hands, refrain from indoor gatherings, and social distance as much as possible.
To help new members feel comfortable, a mentor program was established to assist each new member with getting started. For more information, visit www.SBRWGA.com.
Written by: Carol Mihal