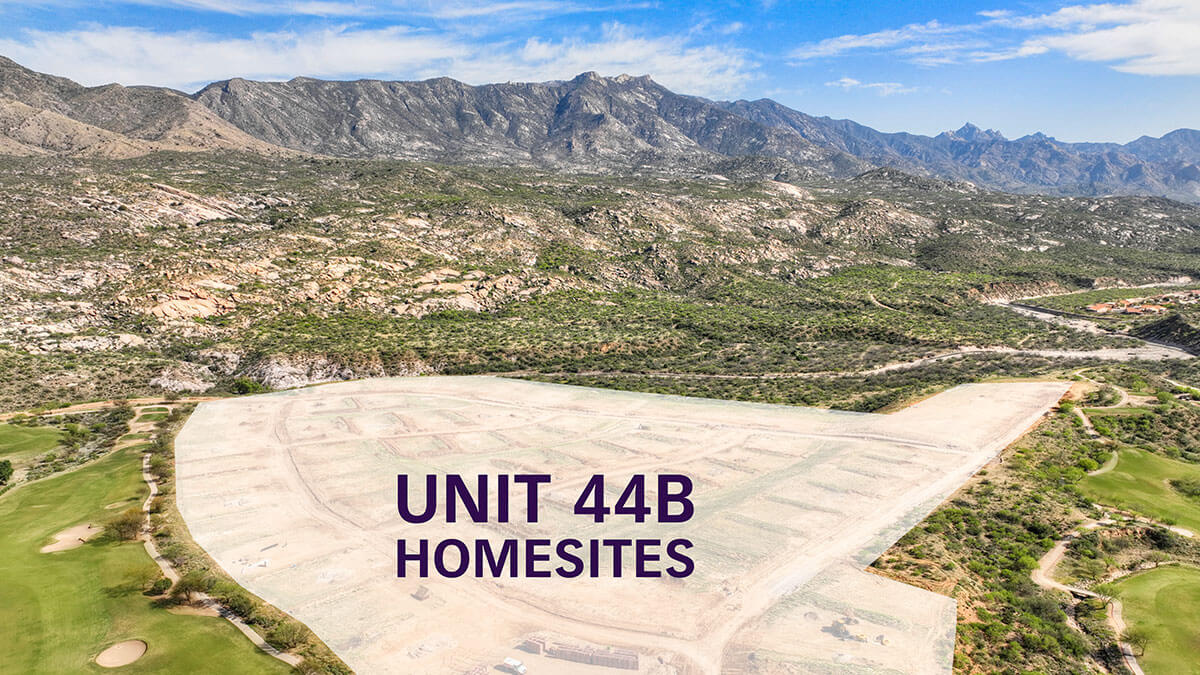 Unit 44B at The Preserve is a Slice of Heaven
May 30, 2023
Elevate your next chapter with high-end mountainside living. The highly anticipated homesites in Unit 44B at The Preserve at SaddleBrooke have just been released and are now available for purchase! Nothing compares to The Preserve with its ultimate blend of exclusive luxury and inclusive friendliness, plus breathtaking, one‑of‑a‑kind setting. Boasting golf course homesites and picturesque views of the Catalinas from every angle, Unit 44B is truly special.
Experience the pinnacle of breathtaking natural beauty at The Preserve at SaddleBrooke. Indulge in the unmatched splendor of panoramic views that unfold before your eyes. Immerse yourself in a world of luxury with our selection of exquisite new homes for sale, meticulously designed to captivate your senses.
Take a Sneak Peek!
The Preserve at SaddleBrooke
Immerse yourself in the ideal retirement living at The Preserve at SaddleBrooke, where luxury meets natural grandeur, and every moment holds endless possibilities for enjoyment and fulfillment. Don't miss out on this rare opportunity to secure your own slice of paradise in Unit 44B at The Preserve! If you've been waiting for the perfect moment to buy your dream home, that moment has arrived. Contact a New Home Sales Consultant today at 520.825.9408 to make plans to elevate your next chapter.