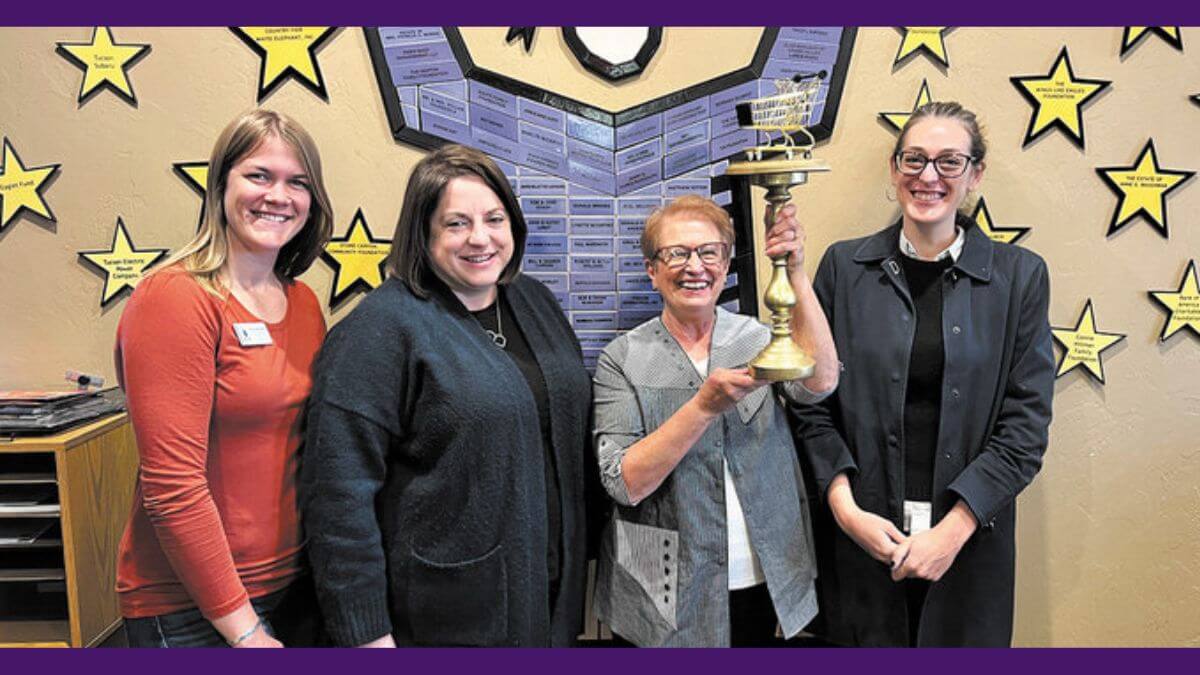 Stocktober Challenge: Quail Creek Residents Win First Place
December 28, 2022
Caring Hearts and Hands of Quail Creek, a group of caring, compassionate, and patriotic residents of Quail Creek who work together to assist, support, and help military families and at-risk youths, won first place in the Youth On Their Own (YOTO) Stocktober Challenge. Recently, YOTO asked community sponsors, including Caring Hearts and Hands of Quail Creek, to help restock its nonperishable pantry. To create some friendly competition, a Stocktober Challenge Campaign was launched. For each item collected, one point was awarded, and the team with the most points at the end of the competition would be named as the winner. First, sponsor teams selected items to collect in three categories. Caring Hearts and Hands of Quail Creek selected pinto beans, snack food, and full-size shampoos. Then, they went to work asking Quail Creek residents to donate these critical items.
We are happy to report that Quail Creek residents donated 2,500 items. As a result, YOTO awarded Quail Creek first place and the first Grocery Shopping Cart Award. Furthermore, Quail Creek now has bragging rights, achieving the highest number of donations and surpassing Tucson corporations and government organizations in the community.
Quail Creek residents, we could not have done it without you! As they say, "It takes a village to raise a child," and Quail Creek continually comes through with helping our disadvantaged youth.
Thank you, all!
Written by Connie Vaughan
About Youth On Their Own
Youth On Their Own (YOTO) supports the high school graduation and continued success of youth experiencing homelessness in Pima County. Moreover, they strive to eliminate barriers to education and empower housing-insecure youth to stay in school. For over 35 years, YOTO has supported this unique demographic by providing financial assistance, basic human needs, guidance, and more.
About Quail Creek
Caring Hearts & Hands of Quail Creek is a club at Quail Creek, a 55+ active adult resort community in the Green Valley / Sahuarita area of southern Arizona. Discover all the active lifestyle has to offer, including high-end amenities and also over 100 clubs, classes, and activities. Start your new home search here to learn more about this Arizona retirement community.