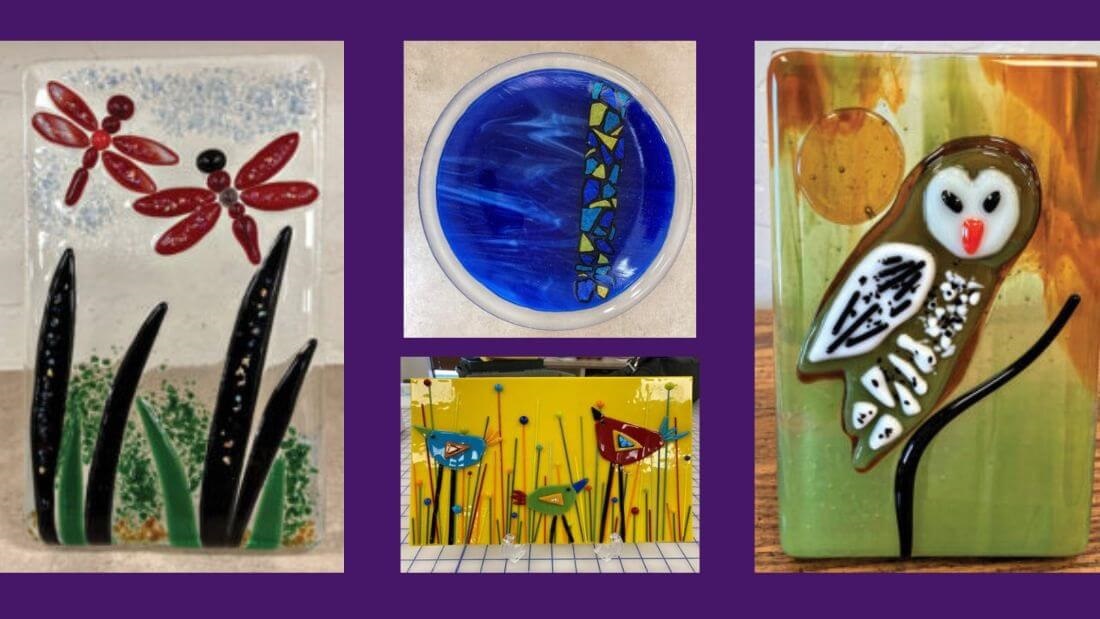 Summertime Fun – Glass Fusing at Robson Ranch Arizona
June 7, 2022
The Arizona summer heat is upon us at Robson Ranch Arizona! While some residents leave for the summer, many remain in the community and seek fun ways to beat the heat. After taking an early morning walk or playing Pickleball, the remainder of the day offers time for a hobby. The Robson Ranch Fused Glass Club might be the place for you to embark on a fun new hobby that is unlike any you have experienced before. You are only limited by your imagination on the items you can make. The Robson Ranch Fused Glass Club members enjoy making plates, vases, bowls, yard art, sun catchers, jewelry, and more, with this creative art form.
The Creative Arts Center at Robson Ranch Arizona features kilns to bake your glass goodies, and there is no lack of ideas for projects from the many enthusiastic club members.
Beginner classes are ongoing, and the studio is open all summer for members to create their special projects.
The Robson Ranch Fused Glass Club welcomes all skill levels and looks forward to new members joining them this summer!
About Robson Ranch Arizona
Located in the Greater Phoenix area, this Arizona retirement community offers a welcoming atmosphere for active 55+ living. Learn more today about the stunning new home designs, luxury amenities, and fun social activities by calling 800-770-7044.