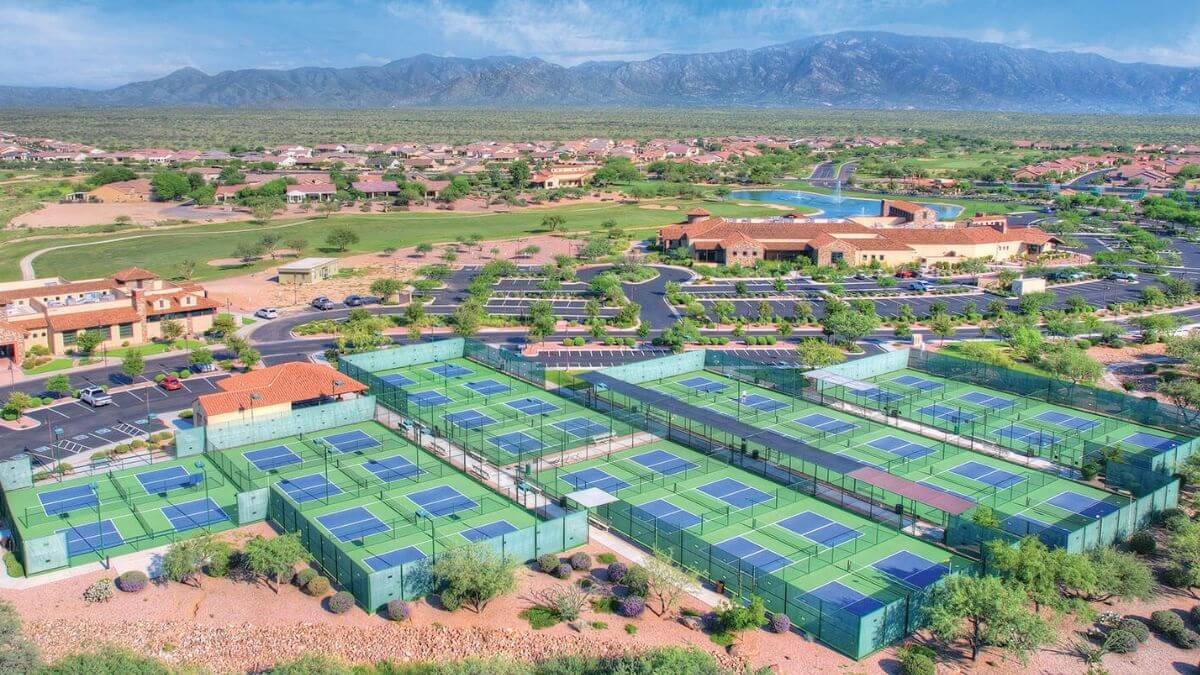 Why 55+ Communities Are Ideal for Retirement Living
September 27, 2022
Retirement is a reward following decades of work and an opportunity to live your ideal lifestyle. Whether you are fully retired, semi-retired, or approaching retirement, this is an exciting time of your life. You may have financially been planning your retirement for years, but have you considered how you will make the most of it with a desirable new location, a new home that fits your lifestyle, or enjoyable hobbies, fun activities, and social connection? If you haven't already done this, here are a few reasons why 55+ communities are ideal for retirement living.
Desirable Retirement Locations
ARIZONA
Imagine waking up to great weather and being surrounded by stunning natural landscapes and outdoor activities. If this attracts you, then Arizona is the perfect place for you! The sunny climate and mild winters often lure winter visitors, "snowbirds". Winter visitors reap the benefits of living in Arizona for several months before returning to their permanent residences. With such pleasant year-round weather, you will appreciate the natural landscape and abundant outdoor activities from hiking, biking, and boating to golf, bird watching, and fishing. Arizona has been a haven for retirees for decades and the number of retirement communities throughout the state is proof of this. Popular Arizona over 55 communities are located in the Phoenix metro area as well as southern Arizona including Tucson and Green Valley.
Phoenix Metro Area Retirement Community
Luxury retirement living at PebbleCreek, located in Goodyear, includes a convenient location near shopping, recreation, hiking, golf, Phoenix Sky Harbor Airport and more. Learn more about the Goodyear area and points of interest near PebbleCreek.
Top Active Adult Community in Greater Phoenix Area
The top Robson Resort Community for active adults in the greater Phoenix area is Robson Ranch Arizona. Located south of the Phoenix suburban areas of Maricopa and Casa Grande, Robson Ranch offers small-town charm with sprawling desert views. Discover more about the Robson Ranch Arizona location.
Popular Retirement Living in Southern Arizona
Offering a quiet sanctuary and breathtaking mountain views, SaddleBrooke Ranch, just north of Tucson, is a popular retirement destination for 55+. Learn more now about the SaddleBrooke Ranch area and more.
Known for its breathtaking mountain backdrop and elevated 55 and over living, The Preserve is perfect for those seeking a picturesque Southern Arizona community. See the nearby shopping, medical, transportation, recreation, and more here.
The Green Valley and Sahuarita area of southern Arizona has been on many best places to retire lists in part due to its unique landscape and wide range of activities and recreation for 55+ living. Quail Creek, in Green Valley, is a vibrant retirement community and a gateway to everything southern Arizona has to offer. Discover more about the Green Valley area here.
TEXAS
The Dallas / Fort Worth Metroplex area provides an ideal mix of quiet suburban living and big-city excitement for retirees.
Desirable Denton, Texas Retirement
Located within the prairies and lakes region of Texas, Robson Ranch is near all the modern conveniences you are familiar with. See what's around town at Robson Ranch Texas!
New Homes for Ideal Retirement Living
A new home can inspire you to evaluate the most important areas of a home. Does your retirement lifestyle mean you are ready to downsize or right-size? Perhaps you are interested in the benefits of dual bedrooms suites or looking forward to extra space for your hobbies. New homes for sale at each Robson Resort Community offer the opportunity to create the home of your dreams. New homes vary with interior and exterior options all with ideal retirement living in mind. Discover thoughtfully designed 55+ homes below:
PebbleCreek – This gated Arizona retirement community in Goodyear, features four new home collections and 12 model homes.
Robson Ranch Arizona – With small-town charm and wide-open spaces, this Casa Grande area community offers new homes starting from 1,236 sq. ft.
SaddleBrooke Ranch – Surrounded by stunning Southwestern scenery, this 55+ community located just north of Tucson includes a variety of new home plans up to 3,077 sq. ft.
The Preserve at SaddleBrooke – Luxury living for active adults awaits in this North Tucson Community. Discover the new homes today!
Quail Creek – Featuring 11 model homes, this Green Valley / Sahuarita area retirement community has it all.
Robson Ranch Texas – The Dallas / Fort Worth area Texas retirement community is located in a desirable area and offers a stunning variety of new homes for sale.
Retirement Hobbies, Activities & Connection
Active adult communities are full of opportunities that connect you to activities, hobbies, and a strong network of friends. The design of each master-planned Robson Resort Community encourages a retirement lifestyle of social connection. Whether exploring a new hobby or sharing an interest with peers, the lifestyle in an active adult community is unlike any other.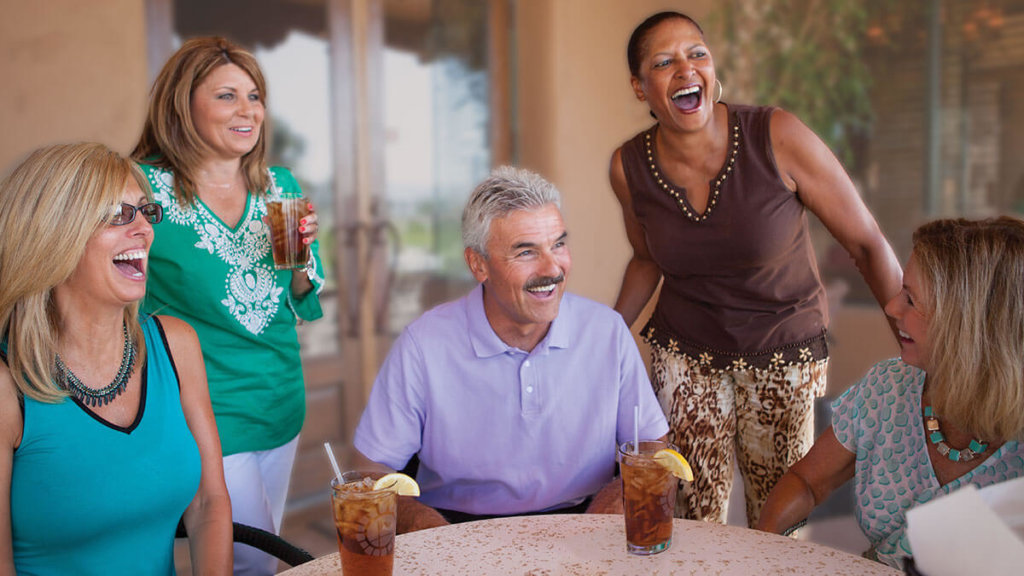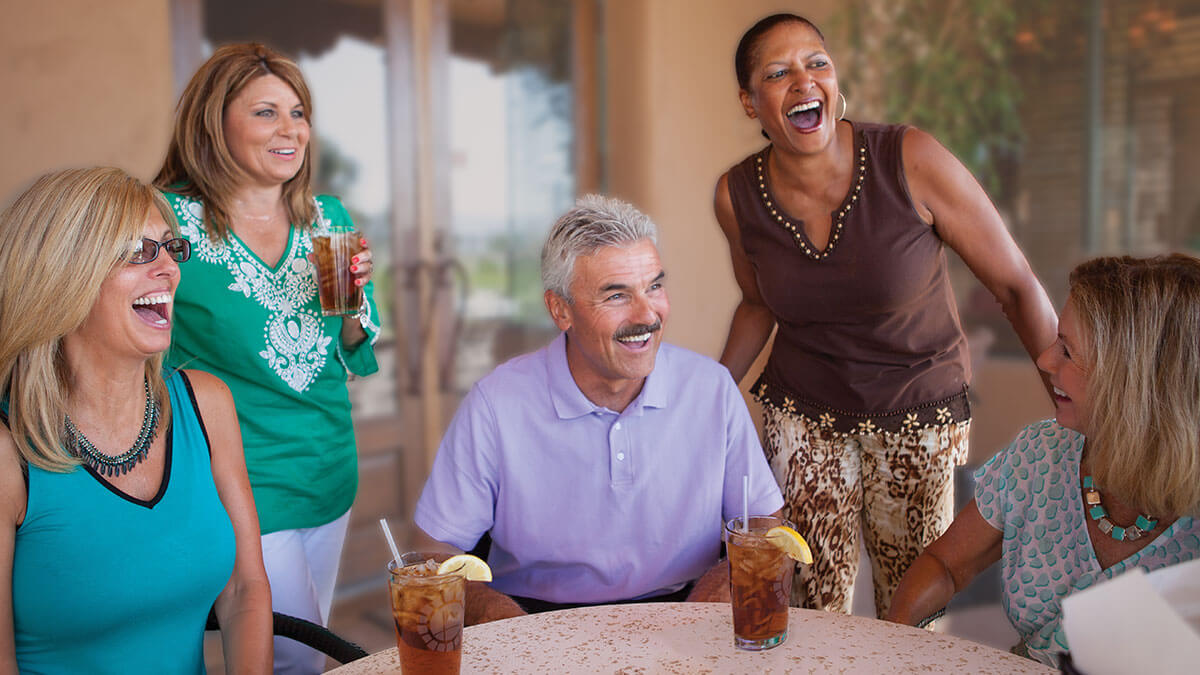 Retirement does not mean it's time to slow down! Retirement means it is your time to do things just for fun! Take a look at a few fun activities and hobbies that keep active adults thriving in retirement.
Enjoy the Amenities
Rivaling top over 55 communities, the moment you arrive at a Robson Resort Community you will notice the upscale amenities. From championship golf and Pickleball to a resort-style pool, clubhouse, and more, there is truly something for everyone to enjoy.
Join a Club
Each 55 and over Robson Resort Community provides residents with myriad clubs varying in interest and activity. Discover more about the activities and clubs here. 
Gardening
Whether you are a new gardener or an expert, your golden years offer plenty of time to explore this hobby. Robson Ranch Texas and SaddleBrooke Ranch feature community garden centers with individual garden boxes available for lease.
Travel the World
Take a cruise, RV throughout the U.S., or go abroad. If travel is part of your ideal retirement, surrounding yourself with other retirees can spark your jet-setting desires.
Learn
Expanding your knowledge is enriching at any age and even more so in retirement. Many active adult communities offer programs and seminars for residents.
For a more detailed look at the amenities and activities at each retirement community, chose the location below:
PebbleCreek
Robson Ranch Arizona
SaddleBrooke Ranch
The Preserve at SaddleBrooke
Quail Creek
Robson Ranch Texas
When you are ready for a fresh start in retirement – a Robson Resort Community offers an amazing 55 plus lifestyle. However, don't take our word for it, hear from residents or request more information and contact us today!